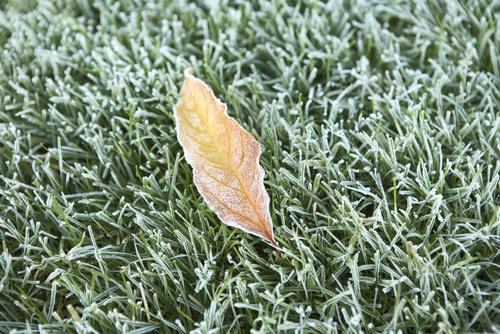 With the official start of winter just weeks away now, the run up to Christmas can be hectic for many people. With presents to buy, parties to attend, friends to see and feasts to be made, there's barely enough time to sit down, let alone think of housework - or working in the garden.
That being said, there is speculation of snow this winter which means you need to be prepared to keep your garden in tip-top shape, avoiding the heartache next spring when you see that your lawn has once again gone bald and patchy!
There are a number of options at your disposal when it comes to lawn care over the colder months of the year, including artificial grass installation. While fake lawns still need some tender love and care, the work is much less intensive and laborious to undertake. So, say goodbye to muddy footprints, lawn mower troubles, and pesky weeds, your life is about to get a lot easier.
Knowing exactly how to care for your picture perfect garden once your install has taken place is essential to ensure the quality remains for years to come. Below we have our top tips for ensuring your lawn looks fantastic, all year round.
If there is a heavy snow or you allow a build-up over time, you will need to remove the snow to protect your lawn. Gently remove any dense areas of snow by hand, and, to avoid damaging your grass - try using a metal spade (Use plastic where necessary). This will stop any snow from turning into ice, which can be dangerous to walk on and slippery.
Lighter, powdery snow is perfectly safe to leave on your lawn, as it will melt naturally in a relatively short space of time.
If you do feel the need to use salt to remove snow from your garden, use sparingly to avoid a build-up of residue.
Before the bad weather hits, take some time to watch how rain drains from your grass. If you are left with some areas waterlogged with puddles, then you might have an issue with drainage. You can avoid these problems by following our artificial grass installation guide!
Avoid walking on your lawn when there has been a frost, as it can damage the blades.
This is also a great time of year to add compost to your flower beds to ensure they are nutrient rich come spring.
By investing in a fake lawn, you will avoid the usual winter garden misfortune of bald and patchy grass, with muddy patches that get brought into the house. You'll also recoup a lot of lost time spent fertilising your lawn, not to mention reduced water bills during the warmer weather, and no more of those dreaded lawn mower experiences!
For more information, please give our team a ring on 01474 364320 or contact us here.