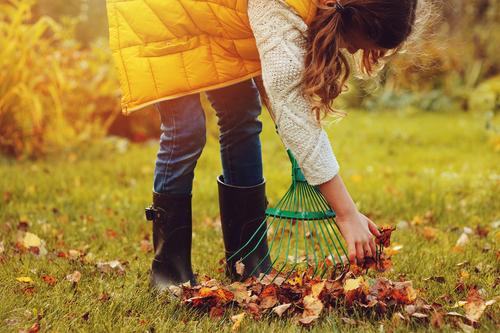 As the temperature cools down and the leaves fall to the floor, your garden will require some TLC in order to preserve it through the winter months. While you won't have to worry about your artificial lawn, other areas will still need attention.
For example, the patio can quickly become dangerous as the garden begins to freeze over in the cold weather and flowers may die off if not given proper attention. With a little bit of work, however, your garden will be well looked after and ready to thrive after the winter months are over in time for next spring.
Invest in a Greenhouse
If you are growing flowers or vegetables in your garden, the chances are that the colder weather will be far from suitable unless they are winter season crops, such as onions. In order to keep flowers looking as good as your artificial lawn, investing in a greenhouse will go a long way.
A greenhouse will ensure your plants are kept in a warm environment while blocking plants from heavy rainfall and wildlife that may cause harm. Depending on the size of your garden and how many flowers you grow, a small shelved-style greenhouse will fit nicely towards the side of the garden without dominating.
Keep Your Artificial Lawn Clear
During the autumn, fallen leaves and twigs can build up on your lawn. Although there is no direct ill effect, you invested in an artificial lawn to show off your grass, come rain or shine. With a broom or leaf blower, clear away any leaves, twigs or other natural debris that may be building up.
As the weather gets even colder, your lawn may be subjected to snow and ice. In these instances, use a shovel (plastic where possible) to clear heavy snow from your lawn and lightly sprinkle salt down to prevent the grass becoming slippery. Do not sprinkle too much, however, as you don't want large amounts of residue left over.
Ensure Tools are Stored Away
Any metal tools, such as forks, shovels and hedge trimmers, should be stored away safely so they don't become damaged. While you may be able to get away with leaving such tools outside in the summer (although we still recommend storing them away safely), in the autumn and winter months there is a much higher chance of metal rusting.
With these easy to follow autumn tips and the addition of an artificial lawn, your garden will continue to look every bit as good in the winter as it did in the summer.
For more information about buying artificial grass for your garden, please contact our team today on 01474 364 320.