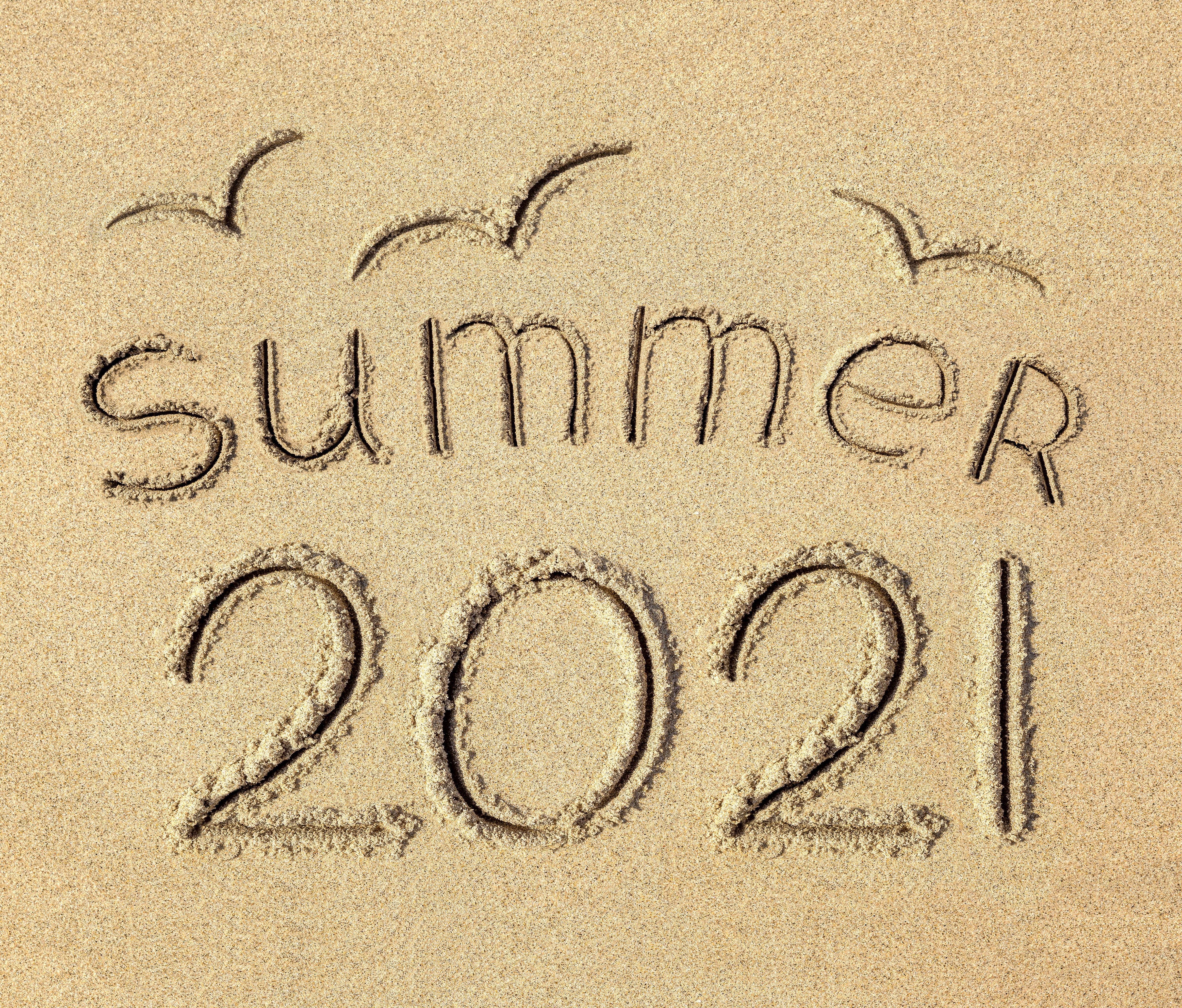 The temperature is slowly creeping up and spring is in full swing, meaning the toasty summer months are but a few short weeks away.
Summer 2020 was full of promise but turned out to be nothing short of a complete write off thanks to the coronavirus pandemic. Fast forward to the present moment, the vaccine rollout is well underway and Britain is on track to leave behind all social distancing restrictions by June.
As a result, the pending weeks are bringing with them more than just the promise of t-shirt weather; they're full of promise and optimism. Provided all goes well, we're set to leave behind the memories of 2m barbecues and the rule of six, and we're eagerly looking forward to warmly embracing loved ones and picking up where we left off pre-March 2020.
So, as June edges ever closer, what should we be doing to prepare ourselves for summer 2021?
Make Plans
We have no doubt that top of everyone's lists is making plans – and lots of them at that! It's a good idea to plan a wide array of activities. By the time summer rolls around, the vast majority of – if not all – business sectors will be open, so whether you want a weekend away, a shop-til-you-drop day or a trip to watch some top tier sports, there is a strong chance you'll be able to do what you desire.
Naturally, mixed in with all the days out and extravagant plans, you will more than likely want to make more than a few garden dates with friends and family, but with it being so long since anyone has been allowed over, is your outdoor space ready for guests?
Prepare Your Garden
Whilst indoor mixing is set to be allowed by summer, the warm weather will see most people wanting to make the most of being outdoors. Make sure you're not left red-faced as a result of your garden's appearance by preparing for the influx of guests and getting everything in order before summer hits.
You could start by looking at your fence. The Covid-19 pandemic has weathered almost everyone and everything, and your fence is likely no different. Brighter times are coming so why not brighten up your fence in anticipation? Give it a fresh lick of paint to instantly smarten it up. Alternatively, if you have a shrubbery/hedged garden border, take some time to trim it and tidy it up.
Next, turn your attention to plant life. After more than a year of being shut in the house, the sights, smells and sounds of garden wildlife are the perfect way to get used to all the natural wonders of the outdoors that we've all missed so much. Consider planting some wildlife specific plants like lavender, honeysuckle and roses. Not only will your outdoor space smell wonderful, but it will also be full of vibrant colour and lots of friendly garden insects and animals.
For anyone looking to host guests this summer, you need to think about garden furniture. Does yours need restoring, or does it need replacing entirely? If you can salvage what you already have, do. A layer of wood treatment or a deep clean could leave your furniture looking like new and ready for a summer of entertaining guests.
The final step in preparing your garden is to look at your lawn. Is it dead in areas, full of weeds or quite simply overgrown and a bit too rugged? If so, consider artificial grass installation.
Why Choose Artificial Grass for Summer?
There are many benefits of artificial grass; namely that it provides a luscious-looking lawn free of weeds, dead patches and overgrown blades. Fake grass looks good all year round and is an attractive prospect regardless of the season, but it's definitely something to consider as we look ahead to summer 2021.
First of all, when you've invested so much time preparing the rest of your garden, don't allow your grass to let you down. In most gardens, the grass is the main attraction, especially in summer. The problem is, it's exceptionally hard to keep it looking pristine, especially where furniture, play equipment and the likes of hot tubs and swimming pools are concerned. With the prospect of friends and family returning to your garden on a regular basis this summer, you'll certainly be thinking about providing furniture to sit on and a hot tub/swimming pool for entertainment.
These items can kill off natural grass and cause damage, so whilst your garden will look good in summer, come autumn when you begin to retreat indoors again, you'll be left with a sorry state of a lawn.
Arguably the most important reason you should be considering artificial grass as we edge closer to summer 2021 is that it requires next to no looking after. With so many summer plans to look forward to, you'll neither want to nor have the time to maintain a natural lawn. After all, you've already missed out on so much over the last year and a half, so make sure you're not missing out on anything else just to cut your grass every week.
Get Artificial Grass for Summer 2021
Now is the prime time to browse our range of artificial grasses, choose the option that best suits you and have it installed in good time for summer 2021.
We offer out fake grass installation service across London, Kent, Surrey and Essex, but we offer nationwide delivery across the UK for those who want premium fake grass from Artificial Lawn Company but who live outside our installation catchment area. In this instance, we've put together a DIY installation guide for you to reference.
For more information about artificial grass, to order a product sample or to request a quote, please contact us.