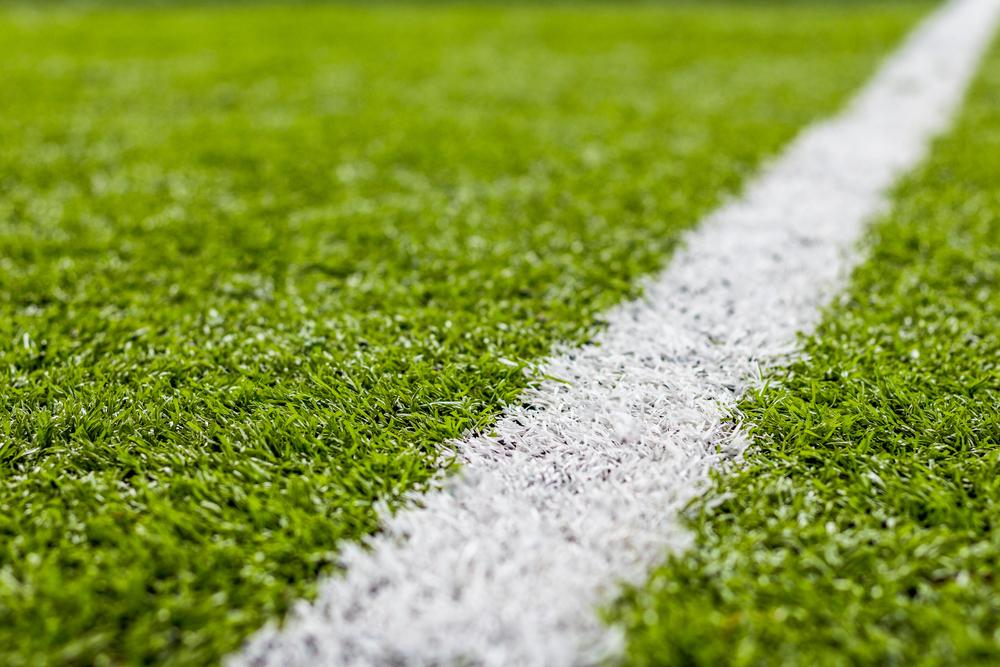 Having spent months indoors under lockdown restrictions, sports are slowly starting to resume under social distancing guidelines. Some sports are easier than others to play under current guidelines, such as golf and tennis, due to the non-contact nature while others, such as football and rugby, require far more planning.
Non-contact sports were the first to be allowed back by the government, with strict guidelines issued to allow the resumption of play. For golf and tennis, for example, these initially meant a limit of two players, therefore disallowing foursomes and doubles respectively.
Those restrictions have been eased, allowing for more than two players, on the basis that those not from the same household (or support bubble) remain a safe distance apart and do not share equipment. Balls should only be handled by its owner – this means that anyone who plays tennis should bring their own set of balls to serve, with the receiver using only the racket to touch the ball.
Return to Grassroots Football
As sports have slowly returned, much of the focus has been on the return to grassroots football. While the professional game came back behind closed doors in June, it wouldn't be for close to another two months until the grassroots game could return to contact training. However, it isn't quite as simple as returning to normal with sports clubs and coaches tasked with making sessions COVID-secure.
This includes:
Limiting sessions to an attendance of 30 (inclusive of coaches and spectators)
Regular disinfection of all equipment
Appointment of a nominated COVID-19 Officer at the club
COVID-19 Officer is responsible for ensuring a safety briefing is delivered to both sets of players and officials before fixtures
Completion of a risk assessment before all training sessions and matches
Implement a one-way system to enter and exit the pitch and/or facility
Use of changing facilities to follow government advice on the use of indoor facilities
Clubs and facility providers must collect names and contact information for all those in attendance for NHS Test and Trace purposes, with all information retained for a minimum of 21 days
All coaches, players and anyone else in attendance should self-assess for COVID-19 symptoms and should not attend should they have any of the symptoms recognised by the government (high temperature, a new continuous cough and the loss or change of sense of taste or smell)
Travel only with those in your household or support bubble where possible
How This Affects Training
These restrictions mean that clubs and facility providers have to be mindful as to how they schedule training sessions and matches, limiting the number of people who are onsite at any one time. This means that holding training sessions for multiple teams at the same time may not be possible, with it common practice for teams to train in separate halves of one pitch pre-COVID.
What this does is create a need to space out training sessions over a long period, which then places greater stress on both scheduling and the facility itself. Rather than one or two sessions held over a couple of hours, this could mean that three or four sessions are held over four or five hours, resulting in more use of pitches that could cause damage to the playing surface. However, an artificial grass pitch will not show signs of wear and tear like a traditional real grass surface, which can reduce the need for maintenance during this already difficult time for sports clubs to operate.
A Sticky Wicket for Cricket
In England, recreational cricket was given the green light for resumption on 11 July as long as the game was played in a COVID-secure way. As a non-contact sport, maintaining your distance in cricket shouldn't be too difficult, although much was made of the potential to spread germs via the ball.
For this reason, bowlers are not allowed to spit and/or wipe their sweat on the ball as has always been commonplace (as this helps with the swing of the ball, particularly for spin bowlers). Hand sanitising stations are also set up around the field of play, which is essential for fielders should they catch the ball as well as to ensure a high standard of general hygiene.
Additionally, facility providers are disallowed from preparing and putting on food for players during breaks in play (such as lunch and tea), with all participants required to bring their own food and drink. This also means that no water bottles should be shared, with all those in attendance responsible for bringing their own.
Just like for football, cricket clubs must outline a one-way system to enter and exit the field of play and the facility, as well as marking out running lines on the crease for the safety of players. This involves line markings for:
The bowler
The striking batsman to run up and down the crease
The non-string batsman, who will follow a marked line just outside of the crease to maintain distance from the opposite batsman
All clubs and facility providers should have a point of contact within their local affiliation they can reach out to in regards to adhering to COVID guidelines.
Spectators
The government announced that, from the beginning of October (subject to approval), sports venues will be allowed to welcome in spectators on the basis that social distancing is observed. As of the time of writing, no official guidelines have been published as to how this might work, although several pilot events have been chosen to trial socially-distanced crowds.
For grassroots sports that have been given the go-ahead to resume, such as football and cricket, where fixtures are often played in public spaces, spectators are allowed but must remain a safe distance from anyone not in their household and/or support bubble.
Artificial Lawn Company Supports the Return to Sports
Here at Artificial Lawn Company, we are hugely excited about the return to sporting activities which allows for thousands of children and adults in the country to get back to playing. We have installed artificial grass pitches for numerous facilities and, now that restrictions are easing and play can get back underway for many of our favourite sports, we would like to remind you that we are just a phone call away from upgrading your facility.
For more information on the benefits of an artificial playing surface, please get in contact with a member of our team today.