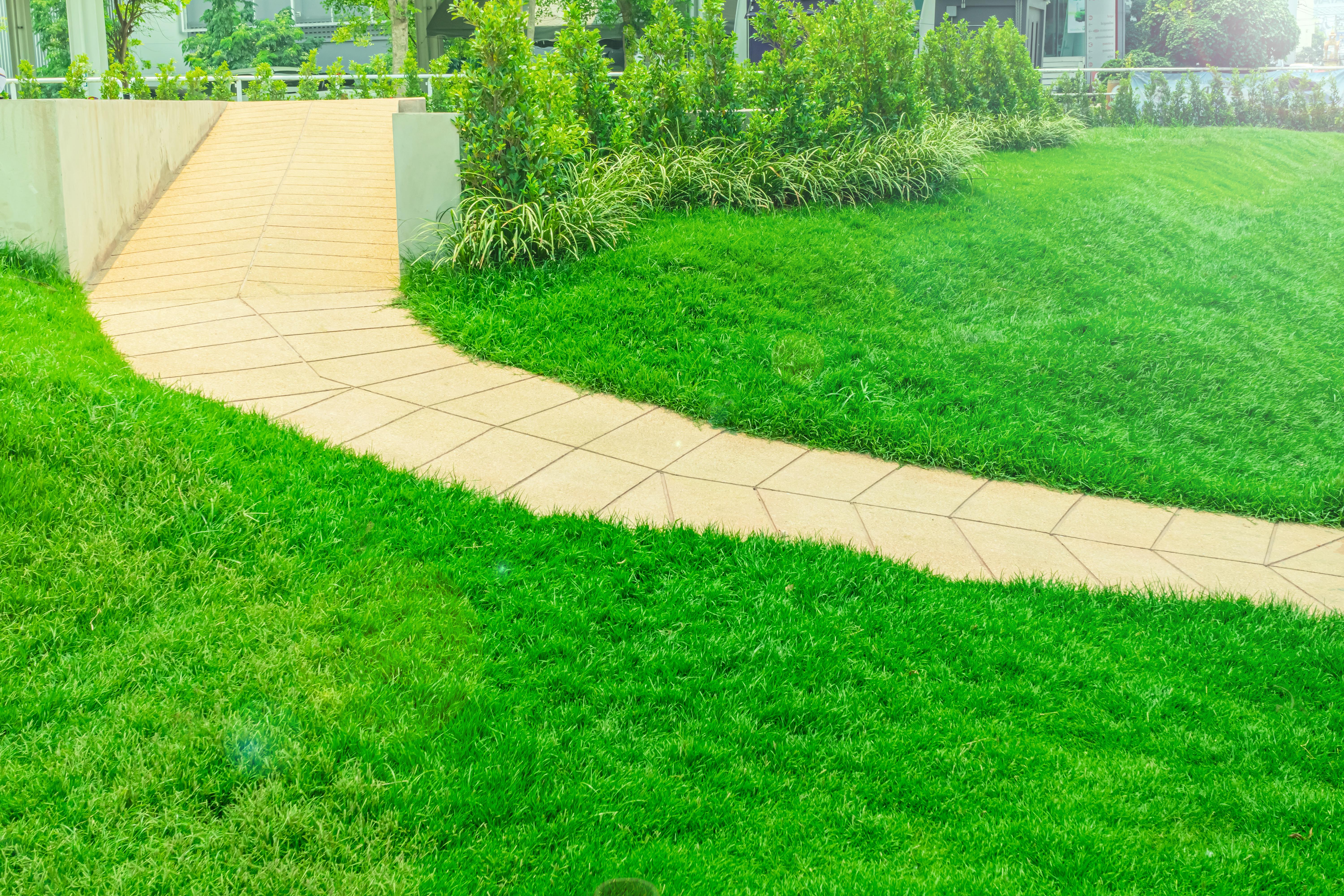 It's thought that more than 11 million Britons have a disability, with over 10% of those being wheelchair users. Most of us will know someone who has a disability of some description, and whilst this is the case, few people take steps to make their gardens more accessible to those who are disabled, ruling out garden parties and outdoor gatherings for many.
Making your garden accessible to disabled people isn't as hard as you might think, with only a few simple changes needed to ensure everyone can congregate outdoors and enjoy a summer get-together. Here are some of the ways you can make your garden better suited to those with disabilities.
Wheelchair Access
More than 1.2 million people in the UK use a wheelchair, but many find that gardens are off-limits due to poor accessibility. The first step to making your garden wheelchair-friendly is to add a ramp from the door to the garden so that those who use a wheelchair or walking aid can easily get from inside to outside the house without any trip hazards. If your garden has any raised areas such as decking, it's also a good idea to add a ramp here so that your garden is fully wheelchair accessible.
A common component of wheelchair garden design is to add a path. This ensures the wheels on the wheelchair have a smooth surface that is free of bumps, and other potential obstructions, that could make it difficult for the wheelchair to move freely. A path also helps those who are blind or visually impaired to move around without having to worry about a trip hazard, as can those with walking aids. It is recommended that a path for a wheelchair user should be at least one metre wide.
Easy Maintenance
Those with a disability might struggle with garden maintenance tasks such as managing a lawn. Not only this, but a natural lawn can pose a number of problems for wheelchair users and those with mobility issues. From an uneven surface, a kick up of mud and potholes through to slip hazards from the rain and problematic plants getting stuck in the wheels. There are many things that can go wrong with natural lawns.
That isn't to mention the hassle of watering it and laying down weedkiller, something that disabled people may struggle with, depending on the nature of their disability. A viable solution for disabled, or elderly, gardeners is to install an artificial lawn.
The surface beneath the lawn will be expertly smoothed and levelled, ensuring there are no hidden dips, lumps or bumps that could pose a danger. The Artificial Lawn Company's team have been creating accessible outdoor spaces for years in all manner of settings, including both public and private areas. This means we're experts at ensuring the fake grass we install lends itself to accessibility.
We can easily cut around paths and ramps, ensuring your accessible garden is not only functional and user-friendly but that it looks seamless and beautiful, too. Artificial lawn looks exceptionally realistic, but you don't need to put in any hard graft to keep it looking luscious. There's no water or weedkiller needed, nor do you need to mow it. This makes it a great choice for those who struggle with physical tasks.
Aids for Disabled Gardeners
In addition to making a garden accessible for those with disabilities, there are a number of other aids that can be implemented to make gardening something that can be enjoyed by everyone. For those with limited physical movement, raised flower beds are a great way to make planting a viable activity for everyone.
In theory, you can make raised planters as tall or as short as you please. Everyone's range of movement is different, so it comes down to the individual and what will work for them. In terms of wheelchair users, 61cm off the ground is widely accepted to be the optimal height for planters, although you can go as high as 76cm.
Some people with disabilities struggle with holding tools, in which case there are some DIY fixes you can implement if you're struggling to source gardening aids for the disabled market. For tools such as clippers and shovels, you can add foam tubes on the handles to make them easier to grip. For hanging baskets, consider a pulley system to lower the baskets to an accessible level.
Residential gardens for disabled people who struggle with walking or standing for periods of time should also include seating aids. This means placing chairs and benches throughout the garden so that there is a seating option whenever it might be needed.
Get in Touch
We're here to help you make your garden more accessible. Whether you need help with your garden at your house, a care home looking for garden ideas for the elderly, or if you're a public entity and want to make your outdoor space accessible for everyone, we can help.
To find out more about our range, our installation service across the south east, or to learn more about how artificial grass aids accessibility, please contact us.