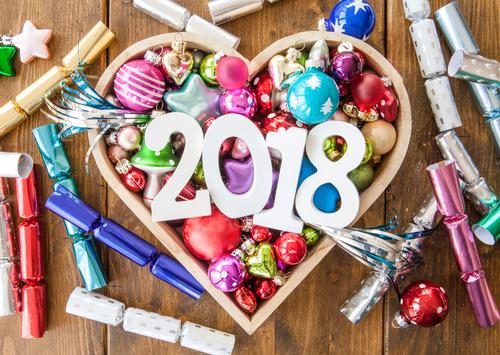 When it comes to making New Year's resolutions, many people stick to the tried and tested favourites: eating healthier, going to the gym, giving up a bad habit, saving money and improving mindfulness. However, year after year, the majority end up giving up before they've even begun. A big part of this is because their goals aren't specific enough - and they don't have a clear way of measuring their success.
Take, for instance, the resolution to improve your health. If you aren't clear about how you will achieve this, it can be hard to find the motivation to get going. Luckily, we are here to help!
Set Smart Goals
Go back to your school days and set yourself smart goals to ensure that you don't give up on your resolutions before the year has even begun.
Let's look again at improving your health. While going to the gym might seem a little daunting and a big change, there are things you can do around your home and garden to help you get there.
Set yourself a deadline, but be realistic. If you know that you will be strapped for cash in January, don't commit to signing up for the gym until February. Instead, spend January improving your confidence in exercising and doing it around the home. Give yourself timed targets for housework, and make sure you get outside for plenty of fresh air.
There are plenty of exercises you can do in the garden that will help raise your heart rate! Although lawns can be muddy and wet at this time of year, artificial lawns are good to use at all times - perhaps an investment for later on in the year?
Popular Goals
Some of the most popular goals include saving money, improving mindfulness and eating healthier - and these are all achievable with the right mindset.
Save money by reviewing your monthly budget to see where you can cut back then set a weekly or monthly goal to save the money that would have otherwise been spent, often frivolously. Set up a standing order so it comes out on payday and you won't even have to think about it.
Improving mindfulness is easier than you might think; simply take some time for yourself and the things that you enjoy. Indulge in a hobby or start a new project. This could be reading, knitting, gardening, or even learning a new skill. You might think that you don't have time - and you never will unless you make it a priority and part of your routine. Block out time in your schedule or calendar to give something back to yourself.
Eating healthier - while exercise is a part of being healthier, nutrition and eating well is a big part of this and it all starts at home. Ditch the ready meals and don't be tempted by takeaways by devising a meal plan and buying ingredients accordingly. You could even go one step further and combine all three of these goals by growing your own veg - you will save money over time, spend time improving mindfulness by learning a new skill and be reaping the rewards at meal time!
Utilise Your Home and Garden
There are so many ways to utilise the space you have to help you achieve your new year's resolutions, there really is no excuse this year. Make good use of your garden during the winter months and you will be ready to appreciate it all when the sun comes back!
With goals being stuck to, you can even treat yourself with the money saved. Maybe a new holiday, new car or sprucing up your home and garden - for more ideas on how you can do this, please read our blog and see how you can improve your outdoor space with artificial grass.