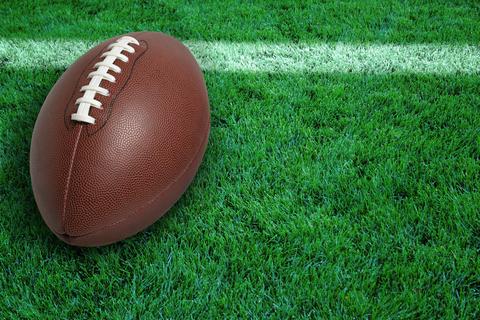 Very few products emerge on the market that instantly garner universal acclaim, and appeal to a potentially unlimited number of disciplines and industries. Artificial grass is one such example though. It has emerged as an extremely viable landscaping solution and has been equally greatly lauded by homeowners, commercial establishments, government organisations and numerous other industries. In other words, artificial grass has fans virtually everywhere.

For some organisations, such as the NFL, their love for artificial grass goes far beyond the key benefits that come with it. It's not just the fact that fake grass provides a synthetic lush green alternative to natural green grass.

It's not even the fact that there are many other great benefits that come with it, such as low maintenance costs, low water consumption, eco-friendliness and monetary savings.

The number one reason artificial grass is so popular in some sporting circles is because it makes their performance better, smoother and faster.

Artificial grass stormed into the sports arena. Many sports were quick to see how it can benefit their game in the long run, and they quickly made the switch. The NFL was one of the first ones to take this concept and put it to the test. Today, virtually all of the playing fields in the United States sport artificial grass by different brands. View our range of grasses here today.

Stadiums no longer have to keep up with the daily demands of maintaining natural green grass. Any neglect on their part and a natural field starts to look worse for wear. What is left in the end is an uneven, unappealing football field that not only looks bad but also poses a serious injury risk to players.

American football is a contact sport. Bashing into each other is called the game plan. Getting hurt or injured despite the protective gear is also part and parcel of the game. It is an intense sport, but fake grass on the playing field offers a form of resistance in case of collision or adds cushioning when players fall. In many cases, it can be the difference between a player getting a concussion or walking off the field unscathed. It also makes the field even. Uneven terrain can lead to serious injuries. Therefore, artificial grass provides an added layer of safety for football players.

In fact, player safety is so important now that the National Football League Players Association, also known as NFLPA, has something to say about. They released their biennial ranking on NFL stadiums, in which they determine which stadium sports the best and most ideal surface for its players.

It factors in the input from more than 1600 NFL players and members and makes a recommendation for stadiums based on the players' experiences with the football fields. 1609 people took the last survey completed by NFLPA, and all 32 participating teams took part.

Artificial grass has helped to improve both the appearance and the safety of these fields, but it is not just for sports pitches. You can get artificial grass for your lawn too, and enjoy the same benefits. It is a sound investment that pays for itself over the years, and the best part is that no one will be able to tell the difference. Contact an artificial grass here at Artificial Lawn Company specialist and have them inspect your property today.