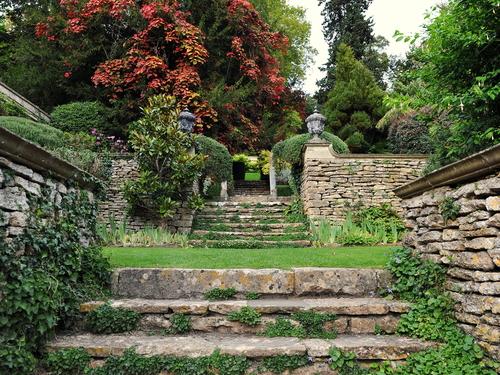 Many people take their gardens for granted. Some get behind with their gardening tasks, letting weeds grow through, and fallen leaves are left to accumulate. Others forget to water their flowers and plants, leaving them to dry up in the summer sun.
On the other hand, there are those that wish they could do more for their gardens, but can't due to their land being on a steep slope or having been paved over. The solution is simple: artificial turf.
Whether your garden is an odd shape, set on a steep sloping hill or is simply unworkable, then having artificial turf installed at home might be a way out of this difficult fix that will require very little maintenance and upkeep in the long term.
Here at Artificial Lawn Company, we have come up with our top tips for improving your odd garden and making it a usable space for you and your family.
If the idea of trudging a lawn mower up and down a steep slope in your backyard sounds as much fun as working unpaid overtime, then artificial turf might be just what you need. Not only will it ensure that your garden looks good all year round but it will also give you more time to spend on more important matters - like spending quality time with your family
As well as being visually appealing, this is a safe way of ensuring that your kids, grandchildren or pets can safely play in the garden, regardless of the incline; no matter what
If you don't have much workable space, the addition of some decking or a pergola is a great way of providing your garden with some much-needed seating areas where you can sit, relax and watch the world go by
If your garden is a weird shape that doesn't lend itself to any traditional garden designs, then why not break it up with some potted plants and hanging baskets to add a little colour and texture?
If your garden allows it, the addition of a hammock or a swing chair is a great way of providing guests with somewhere unique and comfortable to sit without taking up too much space
Although ponds often take up a lot of room, the addition of a small water feature is the ideal way of incorporating some fluidity and movement into your garden, making it instantly feel bigger than it is
No matter what shape or gradient your garden, there is a solution to your problem at hand, thanks to artificial turf.
For more information about the ranges you can choose from and installation advice, please contact our team today on 01474 364320.