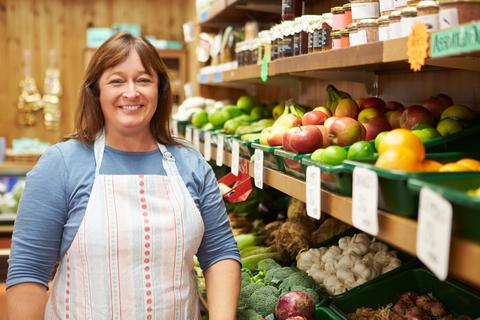 Here at www.artificiallawn.co.uk we know there is something very fulfilling about knowing that you have purchased something organic, being assured that it is all natural and that the little bit extra you paid was worth it!

Typically associated with health, organic and fresh produce is frequently shown in simple packaging with green and yellow colouring. But what if these products were virtually shown in their natural climate? That's right; we're talking about using fake grass. Read on to see where this can be used and just how effective it is too.

Cosmetics
The cosmetics industry has been under scrutiny for many years about animal testing and products loaded with chemicals that are not naturally occurring. If you are selling a product that is free from all these things, you will need to make sure that customers can see this as soon as they glance toward your product range. Using artificial grass as a display base for products and cosmetics can showcase them as a natural or organic product, and the sight of grass will immediately anchor this thought.

'Free From' Aisles
Supermarkets are now under much more pressure to cater towards food intolerances such as gluten and dairy. A good way to highlight and draw attention to these product aisles in supermarkets and shops can be to lay artificial grass, or even use it on the shelving of the items. Similar to cosmetics, this could also be used for an organic section. Visit our website to see how our organic grass is installed today!

Farm shops
Farm shops are renowned for the quality of their produce and seek to draw attention to the fact that they have not had their food processed or put into mainstream stores. Placing farmed goods onto a false grass surface will help the buyer imagine that it has been naturally grown or bred, further bringing home the message of 'quality'.

Food Shops
If you have a shop that specifically sells organic, vegetarian or vegan goods then you may want to consider using false grass as an alternative to tile or concrete flooring. Using it as flooring will encourage people to recognise your store and your brand as being truly about nature and natural goods, particularly organic.

Many people have made a judgement or an assumption upon entry to a shop before they have even picked up or looked at any of the products. So with this in mind, make sure they judge correctly. Using artificial grass where it is not possible for real grass, for example in stores or on displays, will help customers to be reassured of what they are buying into.

If you would like further information on artificial grass, and which type would be best for your needs, don't hesitate to get in touch with us here at the Artificial Lawn Company!