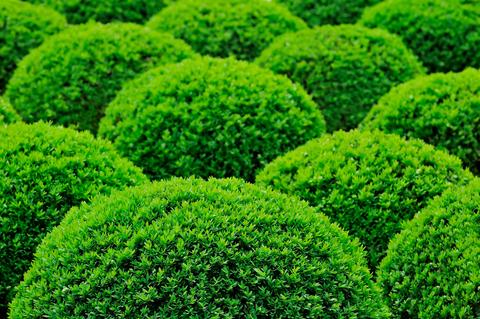 At www.artificiallawn.co.uk we wonder, do you ever get envious of those houses with the perfectly spherical hedge displays outside their front door? Don't worry, we all do it; think to ourselves 'how do they manage to keep it so well trimmed?' But what if we told you it was fake... Read on to see how you too can achieve this picture perfect home décor.
Outside Ornamental Uses
Using artificial grass from ALC for decorative purposes is ideal as it won't need much attention or maintenance. Consider moulding it around the shape you'd like to achieve, whether that is a small fern tree or a spherical hanging basket. There is nothing to prevent you from adding further artificial décor to the grass to make it even more eye-catching and unique. Many craft shops and garden centres will have artificial flowers that you could place within the grass to create a more colourful display.
Indoor Ornamental Uses
The uses for artificial grass are nigh on limitless, even when it comes to indoor ideas. Bringing a little bit of nature into the home is said to be good for the senses and soothing for the mind. Sometimes, however, flowers aren't so soothing on the eyes or nose, particularly for hay-fever sufferers. So why not outsmart nature and bring the beauty of it inside, without facing the nuisance of allergies being triggered? Consider using artificial grass as a table runner, bathroom mat, front door mat, windowsill topper, or a base for trophies and awards. If you have any equestrian rosettes, a notice board covered with fake grass can make for a much nicer display. Fake grass can make for a much nicer display.
Playrooms and Nurseries
Parents will be well aware of the need for good quality flooring in their children's play areas and nurseries. It needs to be able to withstand constant play dates, the odd accident and plenty of tantrums. With artificial grass, the children get the opportunity to feel as though they can play as freely as they would in the garden, minus the miserable weather or scary bugs! It also acts as a great buffer between your child and the hard floor, with a thick pile (depending on grass selection) offering more cushioning than a standard carpet might - because we all know those little ones aren't as steady as they like to think. Learn more here about fake lawns!
Once you have established that you want to get some artificial grass inside or outside your home, you'll probably be wondering whether or not it will last? At the Artificial Lawn Company, we offer an eight-year guarantee so that you can rest assured that what you're purchasing is quality assured and will withstand constant use.
Choosing which type of grass you want can be a difficult task, but don't worry; we've got your back. You can contact us for information or to order some free samples so that you can get a feel for your new grass and make a decision you are confident with. Our helpful team can also help you with any queries, so get in touch today or view our website!