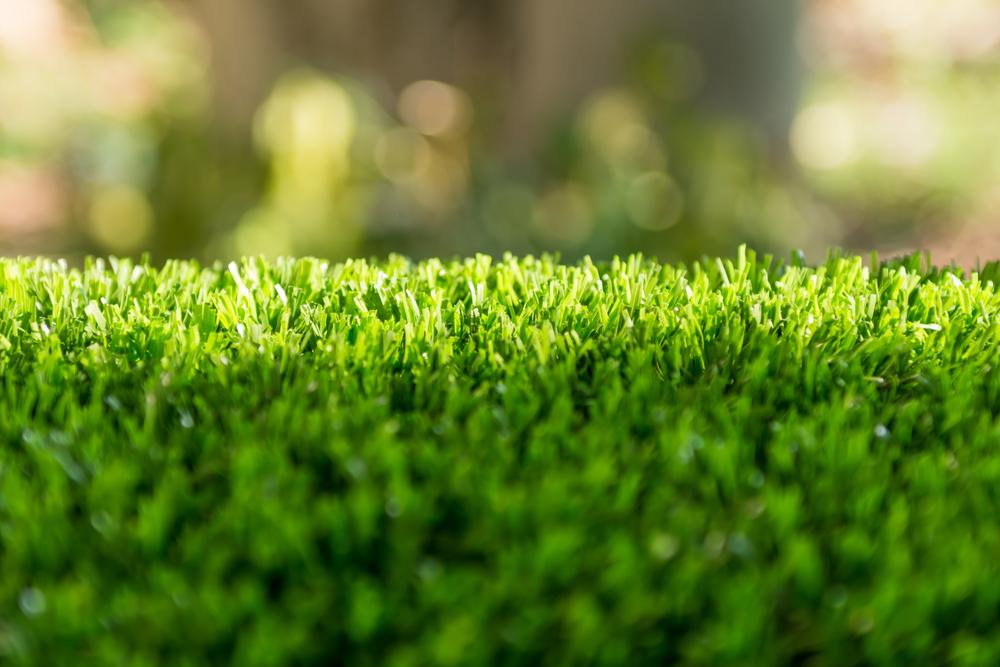 Most people have a huge sense of pride in their home, but this feeling is one which should also spread to the garden. Often, people find it difficult to envision their garden in a different way but once you begin to make changes you are sure to love it.
One of the most popular changes many homeowners choose is to switch to artificial grass. However, this is something that not all find easy. People can often struggle to find the best artificial grass to suit their needs, so to assist those who may find this a challenge, we thought we would lend a hand. Who knows, after reading this, you may have a clear idea of the exact grass that would best suit your garden.
Large Gardens
Artificial grass is ideal for any garden, no matter how large the space. In fact, if you do have a big garden, just think about how much time investing in artificial lawn could save you! There's no need for mowing or watering and a garden with synthetic turf requires very little attention. Not only would it look good all year round, but you would also save time and money in the long run. Wouldn't it be great to have the time to enjoy your garden again?
Unsurprisingly, large gardens would obviously require more grass as there is more space to cover, but the additional effort would be more than worthwhile in the end when you're left with a luscious, green lawn all year round. However, you may want to consider looking at the best priced artificial grass for your garden as it may become rather costly otherwise.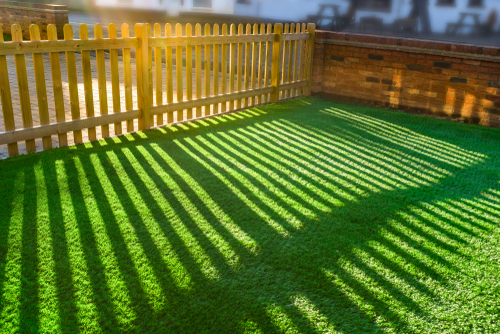 Small Gardens
On the other hand, many people only have a small garden, meaning that there is much less space to be covered. That being said, fake turf would still look great and would provide your garden with a brand new look that everyone can enjoy.
However, to do this, the best artificial grass would be one that is bright and bold. After all, the brighter the grass, the lighter the space will be. Plus, it will also provide a much-needed boost to your levels of happiness all year round – who doesn't love dreaming of summer when the winter weather outside is dark and dull?
Gardens for Dogs
If you have a dog, you will understandably want to ensure that you pick the best fake grass for dogs. After all, they are part of the family and deserve to enjoy the garden too. Many people think that animals and fake grass won't work well together but in actual fact, the opposite is true. As it happens, pets can often work better with fake grass than they do with the real thing!
Many dog lovers use artificial lawn; even Crufts use it. It stays green without the use of harmful chemicals, meaning that they can have lovely green grass without unsightly brown patches. Plus, it's completely safe for pets – what's not to love?
Gardens for Kids
Of course, it may not only be pets that you need to consider when you are choosing artificial grass. If you have children, you will want the garden to be a safe area in which they can run around and play games without compromising the appearance of the garden. Luckily, all these things and more are perfectly achievable with artificial grass! Some schools have even started to choose fake grass because of how safe it has been proven to be for children.
Allow yourself to relax and sleep easily, secure in the knowledge that your children are as safe as possible when playing out on artificial turf. Because of its impact-absorbing Grassflex underlay, if a child falls or trips they will land on a softer surface to help prevent injuries. So, if you're looking for synthetic grass to suit your children, we would recommend a more durable hardwearing variety.
Low Maintenance Gardens
Often, one of the biggest downfalls of gardens is the time that must be invested to keep them looking their best. Many people are simply too busy with work and family commitments to be able to spend as much time out in the garden as they might like, leaving many gardens at the mercy of the elements. However, that should no longer be the case as there are very few chores and tasks associated with maintaining artificial grass. Once it is laid, you can start enjoying it immediately!
If you are in this position and looking to improve the look of your garden, then you just need to find the best price for artificial grass to ensure that you're getting value for money. Once you find the right grass for the right price, you won't regret the choice you make. Your garden will look great and you won't need to spend as much time working to keep it looking great.
Grass for Gardeners
Conversely, some people prefer to spend endless hours in the garden perfecting every inch of their outdoor space. From the lines in the grass to the plants in the flowerbed, everything must look exactly right. While this can be a never-ending, time-consuming task, if you opt for artificial grass, there will immediately be one less thing to worry about.
Of course, the appearance of your garden is one of the most important factors – it almost goes without saying that you will want the best looking artificial turf. In fact, the greener the grass, the better!
After reading this, you should hopefully now have some ideas about which type of artificial grass will make the best fit for you and your garden. Whether your garden is large or small, needed for children or pets, you are guaranteed to find a grass that will suit you. Just don't forget that your garden is equally as important as the rest of your home and shouldn't be left behind when you are making any property improvements. So, before you make your decision, take some time and look only for the best quality artificial grass for your garden – there are many benefits that you will soon begin to enjoy!