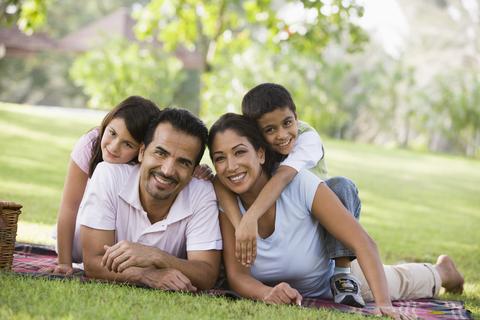 Picnic Month is upon us and, naturally, you want to do everything you can to ensure your little one's get-together in the garden is as lovely as possible. You've bought the bunting, set up the blanket and even bought a few little treats to pop on some pretty tableware. What's next? Well, perhaps it's time to prepare the musi-…

Oh, wait! You've just noticed that, beneath the huge blanket and around the corners, the grass is starting to turn an unpleasant shade of yellow-brown, and it's in desperate need of a cut. You can't possibly invite your friends and neighbours around for a picnic with the lawn like this, right? But, at the same time, you don't want to cancel your little one's day in the sunshine altogether! So, what can you do?

Well, we have a solution that could save you valuable time, which could be spent decorating for your little one's next big party!

Fake grass is renowned for its easy maintenance promise and aesthetic appeal. Not only does it hold its colour throughout the seasons, but it is durable and resilient enough to withstand the rough and tumble of tots too. This means it'll stay pristine; all seasons, all year.

Also, because the blades are not organic, but synthetic, it may help with allergies to things like grass pollen, something that is common at this time of year. So, your little ones can dine in peace whilst avoiding a bad case of the sniffles.

Finally, we here at artificiallawn.co.uk are more than happy to install this surface for you for an affordable and fair cost. For more, contact us today with your queries or see our blog for maintenance tips, creative uses and the like.

We look forward to taking your call.