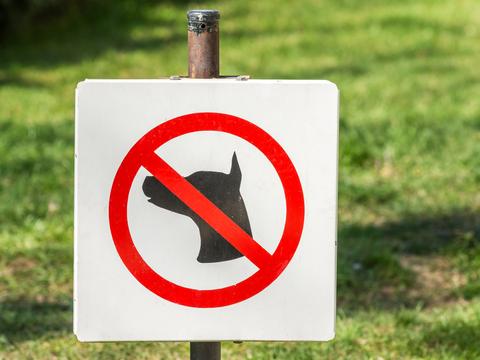 If you are lucky enough to have a furry four-legged family member, you will know what a pleasure it is to see them enjoying the great outdoors. Ears flapping, wind blowing through their fur and paws moving at a mile a minute.

Unfortunately though, not all gardens are completely dog-friendly. You might think your pooch is more than happy with something to sniff at and something to dig up, but they will need a little more to enjoy their time outside.

It may be that you live in a particularly built up area, with only a little concrete terrace to call your own. Or it might be that your sprawling back garden lawn is looking a little worse for wear after being trampled, rolled on, dug up and scratched at. Either way, if you want to strike a balance between an immaculate garden and canine playground, you will want to think about investing in specialist artificial grass for dogs.

Your dog is more than a pet. They are part of the family, and you will, no doubt, spend a lot of time and effort making sure they are happy, healthy and feeling at home. So why not give your pooch a patch of their own?

It doesn't matter if your pup sleeps in its very own state-of-the-art kennel by the back door, or sprawls on your king sized double bed. They will need an outdoor space to call theirs. Creating this space needn't be too complicated though, especially with dog-friendly artificial grass.

Let's take a look at why artificial grass is ideal for use in gardens of any shape or size, especially if you are giving your pooch a patch of their own:

Somewhere to scratch their own back

Dogs love having their backs and ears scratched by loving owners. They also love rolling around, on their backs, on the floor. So why not combine the two by fitting a synthetic lawn that your pup can roll around on until its heart's content, scratching its own back with every last blade of grass. View our website for the most dog friendly fake turfs on the market!

A belly-friendly surface

Ever get a numb bum after sitting on hard, dusty floors outside? What about finding yourself covered in mud after settling down on a - seemingly - dry spot? Well, now imagine going through the same kind of nuisance with a soft and furry undercarriage. Artificial grass is a soft, comfortable and belly-friendly surface; plus, the advances in manufacturing mean the blades move freely and are not as itchy as earlier grasses.

Soft on paws

When your pup spends all of its time running around the garden, it needs a soft surface under its paws. The texture of artificial grass from ALC, as well as the shock absorbency feature, makes it a comfortable surface that won't irritate or damage the sensitive footpads. What's more is that the durability of artificial grass means it won't get torn up as easily as natural grass, when excitable claws run over it.

So they can poop with pride

Your dog has no choice but to use the bathroom outside. Now, this saves you from a messy house in the short term, but you eventually have to poop-a-scoop the result. Unfortunately, natural grass has a tendency to cling to things which can make clean up a messy task. Artificial grass, however, can be cleaned up easily, washed down with a hose and even sanitised afterwards making it a far better option for dog owners.

Dogs don't feel obliged to dig

Dogs don't want to dig, they just feel they have to – as dictated by nature. They see you working long and hard in the garden, and they feel obliged to give you a helping paw. Sometimes, their animal instinct kicks in and they have the urge to bury a bone or dig for a secret. Whatever the reason, with artificial grass, dogs know they can't dig – and nor can you – so they won't feel obliged to.

In fact, artificial grass is not just for dogs, it is very much for humans too. Low maintenance, high impact and incredibly versatile, artificial grass can transform an outside space and make it both incredibly practical and aesthetically pleasing.

So get in touch with Artificial Lawn Company today and learn more about how you can use artificial grass to make your dog happy.