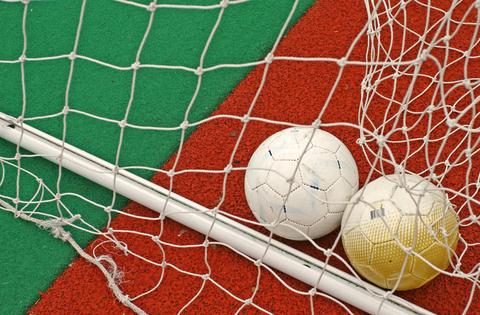 Natural grass can now go green with envy as it has competition, and that competition goes by the name of artificial grass. Though not new to the market, artificial grass has taken it by storm, constantly evolving and becoming an advanced material for homes and businesses alike. Its appeal is that it looks and feels like the real thing, but without the hassle of regular maintenance and cleaning. View examples of synthetic lawns here at www.artificiallawn.co.uk.
Those who watch sports regularly on television will already be aware that the sports industry also utilises artificial grass for all manner of sports and grounds. Growing in popularity and proving to be robust, it has replaced natural grass as the first choice and more and more sports are now making the switch.
Read on to see four sports grounds that use artificial grass as their first choice of surface or click here for artificial grass installations.
Football Ground
The UK's favourite sport uses artificial grass to its full advantage. First and foremost, it presents the audience with a healthy looking, aesthetically pleasing backdrop for the action that unfolds over 90 minutes. More and more football clubs are using it for their grounds because it is resilient and it makes the ground easier and safer to play on.
The Golf Course
Golf is a peaceful game and the fairways make the perfect case for fake grass lawns. Synthetic grass offers a quality surface for golf courses, something which is essential to a good game. Additionally, since artificial grass demands very low maintenance, it offers a soft, practical and long-lasting surface for golfers to walk and play on.
Rugby Pitch
Next to football, rugby is the second most popular sport in the UK. The confidence of rugby players cannot be shaken whilst running on artificial grass because it provides them with a soft, smooth and safe surface. As well as being low-maintenance, an artificial grass rugby pitch is also tough enough to bear even the most brutal of games, without requiring constant repair and regrowth.
Tennis Courts
When tennis players play on courts laid with artificial turf, they experience the same feeling and ball reaction as they would on real grass. In fact, artificial grass courts can result in an improved tennis experience because it can provide great pitch to tennis players and is suitable for use in both amateur and professional courts.
It is clear that artificial grass has found a practical use in many different fields, and it is not restricted to residential use alone. Aside from sports, commercial entities, including local and national government organisations, have been quick to use it for government buildings and public spaces.
Low maintenance costs and an environmentally-friendly status has also prompted the business world to reconsider its outdoor landscaping. Due to the increasing demand for artificial grass, the industry has come up with ways to cater for everyone, from skyscraper courtyards to professional sports' grounds. Artificial grass doesn't look to be going anywhere anytime soon though; it is a sound investment for sports' grounds because as long as it is installed correctly by professionals such as Artificial Lawn Co, it will last for years.