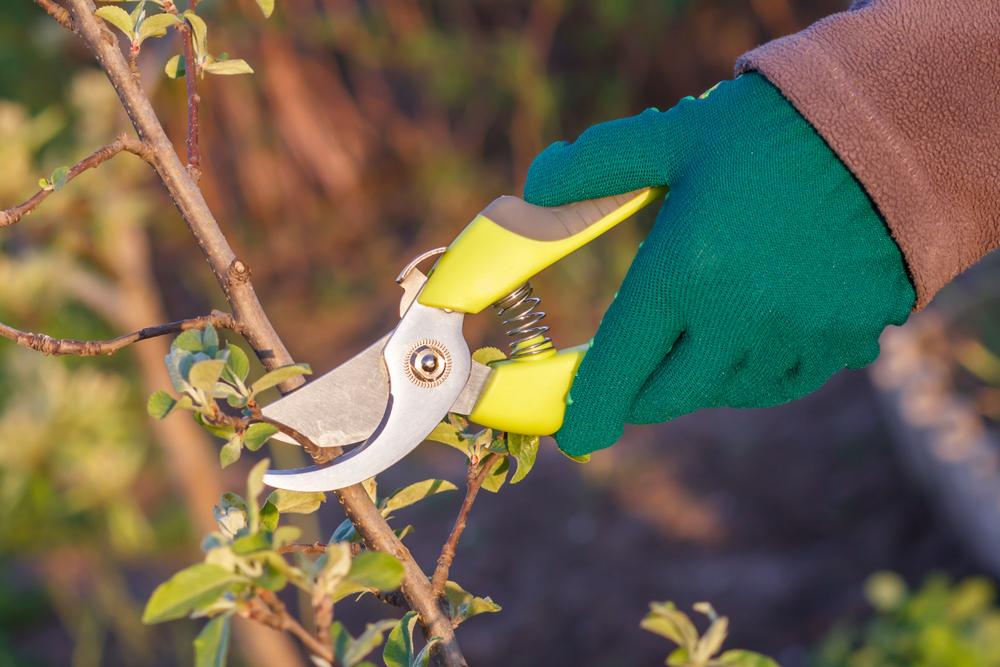 Since March, we have been stuck in lockdown here in the United Kingdom owing to the global COVID-19 pandemic. Slowly, but surely, restrictions are beginning to lift, and we are inching closer to enjoying the same freedoms that we took for granted just a few months ago.
Having been at home for so long, many of us took up new hobbies. From joining in with the kids following the latest Joe Wicks workout to learning a new language, we have been looking to fill up our free time in whatever way we can. One of the most popular new hobbies picked up during lockdown, with thanks to the beautiful weather that we have had, is gardening. With many new landscapers young and old getting stuck in with their outdoor space.
The Slow Return to Normality
As restrictions begin to ease and society begins to take its first steps into this so-called 'new normal', the time that you spend at home may be decreasing. Whether it is because you are making the most of getting outside now that you are permitted to leave the home more than once or for the reason that you are returning to your place of work, it means you now have less time to tend to your garden.
Having spent much of the last few months tending to your outdoor space, carefully planting new blossoms, and revitalising the otherwise forgotten about garden, you may just be experiencing a touch of separation anxiety. Worry not because, here at Artificial Lawn Company, we have collated a selection of post-lockdown gardening tips for those who cannot dedicate the same amount of time to keeping their garden looking pristine.
Artificial Grass Instead of the Real Thing
It probably comes as no surprise that our first recommendation for those with little time to maintain their garden is to dig up the grass in the garden and replace it with artificial turf. If you cannot commit to the same level of dedication to your outside space or, equally, if your idea of fun doesn't involve walking up and down the garden mowing the lawn, installing artificial grass is the answer.
Whatever the weather, come rain or shine, a fake lawn will always look as pristine as the day it was first laid. The best part is that, because of the advancement of the technology and manufacturing processes used today, it looks and feels just like the real thing. Whether you live on your own or you are a family with children and pets, you won't have to worry about needing to tend to your lawn.
Low-Maintenance Blossoms
We all want a beautiful garden filled with colour, making for the ideal space where you can come to unwind after a busy day of work. However, many of the flowers that you can plant require lots of maintenance such as feeding and pruning. Some of the blossoms that require the most time to look after include:
Pansies
Geraniums
Petunias
Marigolds
Lobelia
Antirrhinums
Bedding plants often referred to as 'annuals', are plants that you either have to plant from seed or as young blossoms and these will require time and dedication to look after them. While you may have been able to commit to looking after such flowers during the lockdown, now that we are moving out of lockdown, this may no longer be the case.
Some of the best low-maintenance blossoms that you can plant into your flower beds are:
Lavender
Geums
Dahlias
Day Lilies
Hydrangeas
Viburnums
Chaenomeles
Daphne
Most of these blooms thrive in shaded gardens, which means that they will not require huge amounts of time dedicated to keeping them alive. If you cannot see yourself remaining as dedicated to the garden as you may have been during the lockdown, these flowers should be high up on your list. Additionally, make sure to cover flower beds in mulch four to six inches deep as these will help to stop weeds from poking through, as well as retaining moisture in the soil.
Waterproof Garden Furniture
During the lockdown, the weather has been mostly warm and sunny barring a few days of heavy rain. However, as we know all too well, that is far from average conditions for the United Kingdom, where we usually endure cold and wet weather and that calls for waterproof garden furniture.
If you have invested time and money into doing up your garden this year, you have probably bought tables and chairs – especially for those outdoor socially-distanced gatherings. Hopefully, you have invested in furniture made from waterproof materials such as plastic and hardwood (softwood rots easily and you will be lucky to get more than one season out of it when left outside).
To protect your furniture from the weather, consider a waterproof cover that you can use to easily throw over it. Alternatively, you can choose to exclusively buy garden furniture that you can fold and store away after use. This may be the best way to go if you have only a small outdoor space that doesn't lend itself for keeping tables and chairs up all the time.
Get in Contact with the Artificial Lawn Company Team
If you are interested in turning your outdoor space into a low-maintenance garden now that we are coming out of lockdown, please get in contact with the Artificial Lawn Company team for more information. Our team can come out to your property to install your new artificial turf, adhering to government social distancing guidelines, and will clear away any debris upon completion of the project.
You can reach our team by sending us a message through the contact page or by calling us directly on 01474 364320.