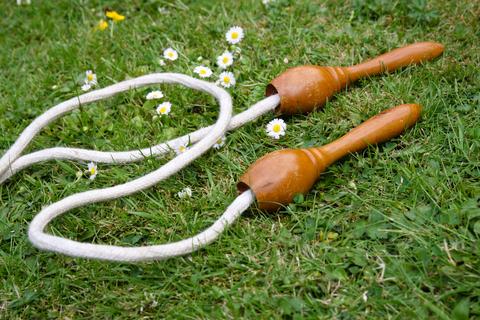 Here at artificiallawn.co.uk we know that winter is often hailed as the most wonderful time of the year; it is a season full of roaring fires, falling snow and cosy nights, perfect for cuddling up with buckets of hot chocolate. These quintessential winter scenes sound perfect, and they give grown-ups a warm and fuzzy feeling about the season.

For energetic school children though, winter can be a frustrating time of year. Instead of being free to run around, play outside and get fresh air, they are forced to stay indoors and watch the world go by through the window. Even at school during daylight hours, children have to spend their beloved lunch and play breaks wishing away the cold and the wet.

So how do you combat the stationary lifestyle that comes with a drop in temperature and the subsequent boredom that drives school children to distraction? You improvise.

Localised flooding, freezing conditions and general wintry wear and tear turn playgrounds into bogs that are far from fit for purpose. Now this can become a problem, unless you have a creative solution.

If you haven't got access to (or at least free reign of) an outdoor playground, you will want to create an indoor alternative to use in the colder months. This is not quite as daunting as it sounds, but it can make a world of difference to staff and students alike.

It may be that you have a spare corner in the sports or assembly hall. Perhaps you have an unused room in the school. Whatever space is available, transforming it into an indoor play area is a great way of bringing the outdoors in and keeping little faces smiling all winter long.

To get your school ready for the wet and windy months ahead, read on and see how to create an indoor winter play area.

Lay The Right Foundations

If your students can't enjoy the real thing, look at installing artificial grass. This will look bright, green and natural, but won't require the same level maintenance. It will be soft and safe to play on, thanks to the fibres and the shock absorption of the underlay. A fake lawn from ALC will also provide the perfect backdrop for what will effectively be an indoor garden. What's more is that it is strong enough to withstand far more than two terms' worth of heavy playtime traffic. Perfect!

Stock Up On Toys

Older kids will generally keep themselves entertained, but for youngsters, you will need to provide amusement. The toys will vary depending on the age groups involved. For smaller children though, popular choices include balls, skipping ropes, seesaws and Wendy houses. In fact, there is an array of group-friendly plastic play equipment available, so take your pick.

Cater For Comfort

Even children like to sit down. These bundles of energy will need somewhere to perch should they want a quiet playtime. If you want to keep things traditional then opt for picnic style benches and tables. Alternatively, you can make the most of the blurred boundaries and pop some big cushions or beanbags on and around the artificial grass.

Look At The Lighting

When the days are shorter, people can feel a little down (even at playtime). To counteract this, try to recreate sunshine indoors. There are all sorts of specialist bulbs for artificial daylight, which is perfect for use in the area around the grass. Even with the various options available for artificial sunlight, you should try your best to put the indoor playground near windows or another source of natural light. Just a few hours of sunlight a day can be beneficial for everyone.

Inject A Pop Of Colour

Colour is a great way to transform any indoor area. Bright blue walls and ceilings can create a sense of sunny skies, whilst vibrant colours like orange and yellow can do wonders as far as fun and friendly vibes go. For older kids, you could consider a graffiti inspired wall. In fact, you could even incorporate it into an upper school art project. However you introduce colour to the space, just make sure you do; a bland white wall will not do the indoor playground justice.

These are just a few top tips for creating an indoor winter playground. Artificial grass is ideal for the project, and as for the finishing touches, you can get the students involved every step of the way. That way, you can bring the student body together, keep everyone busy and ensure the finished product is something well and truly tailored to those who will be using it. For further information on artificial grass installation, then why not visit our homepage today!