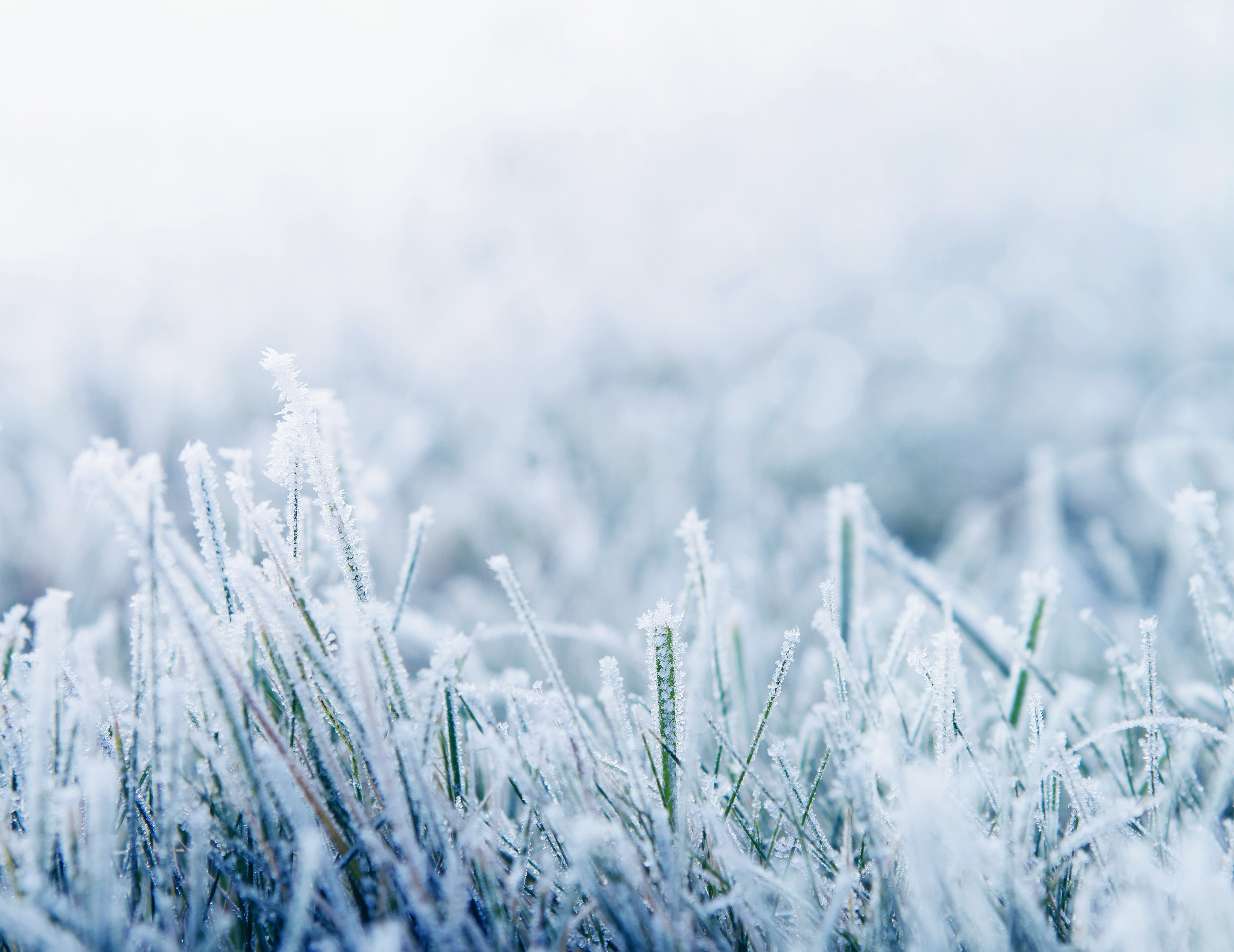 Winter is fast approaching which means freezing temperatures and harsh frosts are on their way. If you're someone who puts a lot of time and effort into your garden, the wintry season can be somewhat of a nightmare to contend with, least of all because it means your flowers, vegetables, and lawn are all vulnerable to the harsh weather.
If you're looking at ways to preserve your hard work and stop the winter season from ruining your garden, you've likely asked yourself, 'should I cover my garden in the winter?'. Before you get the tarpaulin out, we've put together this handy guide to ensure you're doing the best thing for your garden rather than anything that could end up causing more damage than not.
Lawn Care in Winter
The lawn is the largest part of most residential gardens, and for many, it's the focal point of their outdoor space. Maintaining a natural lawn can be hard at the best of times, with many people struggling to find the right balance of sunlight, shade, regular trimming, and spreading seed to maintain healthy growth. This can be tough enough during summer, but it can get even harder during winter. Harsh frosts and snow can scorch the grass, and it can also fall victim to snow mould.
Add in ploughing the snow to make a walkway for garden access, be it front or back, and it's clear to see how quickly a natural lawn can get damaged. You might consider covering it, but this can cause the grass to die due to lack of sunlight. Whilst it will protect against burning and churning, covering your lawn isn't a good idea. Instead, you should look to minimise contact with your lawn, remove debris regularly, avoid trimming it, aerate the area, and create additional drainage where necessary to avoid the grass getting bogged down and squelching due to excess water.
When winter is over, you'll then need to spread lawn seed to encourage growth in any areas that haven't fared so well during the cold season.
If you want a lawn that looks perfect all year round and that won't fall victim to winter associated troubles, fake grass is the perfect option. One of the biggest benefits of artificial grass is that it looks luscious and healthy all year round, come rain or shine. There's no need for you to worry about it fading, dying, churning up, or getting mouldy. All you need to do is remove debris as you would at any other time of the year.
So, for those with real lawn, don't cover it in winter, make sure you employ a rigid maintenance plan instead. If you have artificial lawn, you have one less thing to worry about and can instead focus on any vegetation you have in your garden.
Flower Care in Winter
Once your lawn is sorted, it's time to think about your plants as this is where you're likely to see the most fatalities if you fail to adequately protect them from winter. If you have any plants in flowerbeds where there is exposed grass, you can add an additional layer of mulch on top to act as a barrier against the cold. Alternatively, you can add green manure or even straw to act as an insulator. If you have piles of dead leaves, these can also act as a good barrier against the bad weather, as they break down, the plants they're protecting will benefit from the nutrients.
A lot of people choose to cover their plants or bulbs with a fleece layer during winter to keep the frost off and prevent death. You can use anything from a plastic bag to wool to protect your plants. For potted plants, move them into a shed where possible. This will ensure they are protected from harsh wind and rain, as well as frost. Make sure if you do move them inside, they still have access to sunlight.
If you have to room to do so, it's a good idea to install windbreakers. These can be artificial in nature, or they can be in the form of hedges and shrubbery which tend to be quite hardy and long-lasting. Doing so will mean your plants have a natural barrier against storming winds – a weather pattern which is not uncommon during the winter in Britain.
For those with new or young trees, make sure you put in place additional drainage to allow excess moisture to escape, otherwise you risk the trees becoming uprooted and causing further damage to your garden.
When to Cover Your Garden
If you're thinking about covering your garden this winter, you should aim to do it before the first frost of the year. Keep an eye on the weather forecast to make sure you're not too late. If you want to cover your garden with artificial lawn, we can do this for you at any time. Please contact us to find out more.