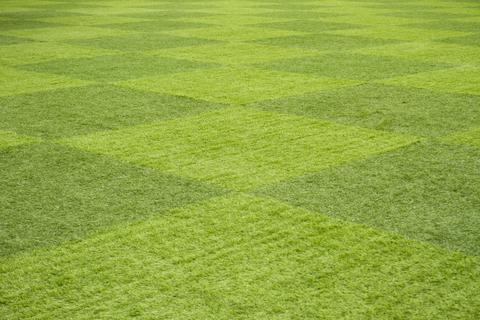 These days, artificial grass lawns are becoming more and more popular with homeowners and designers alike, as they find new and creative ways to incorporate these cost-effective, low maintenance lawns into modern home design.
Fake lawns have come a long way in the last few decades, so much so that they are almost identical to the real thing; design and technology means that the fibres are softer and it's hard to tell a lawn is actually artificial until you get right up close to it!
Below http://www.artificiallawn.co.uk have compiled a few simple but effective tips when it comes to installing artificial grass which will help boost your homes curb appeal.
Use it to add some green to the driveway
Driveways are synonymous with gravel and tarmac, but no more! If you have the opportunity to redo your drive (granted, no small task) try and incorporate some artificial grass into the design; maybe alternate from artificial grass to concrete slabs to make the driveway a bit more interesting. Also, since artificial grass is very durable, you don't have to worry about leaving tyre marks on it, or it dying and going brown at the height of summer.
Use it alongside multiple materials
If you don't feel like going whole hog and replacing all the grass in your whole garden with a fake lawn why not add a bit of green and texture to your porch or decking? The vivid green of artificial grass complements the woody tones of decking, which makes for a striking and comfortable alternative to a brick or concrete porch. Or why not combine, artificial grass, brick and decking for the ultimate back garden addition; perfect for lazy summer days and barbeques.
Create a child and pet paradise!
If you find you tend to keep to the fringes of your garden, growing plants and flowers in raised flower beds while your children and four legged pets make the most of the space, why not tailor it to them? With artificial grass you don't have to worry about stains or injury because it is durable soft and bouncy. Also, it can't be dug up like real lawns, meaning you don't have to worry about any unsightly holes or bald patches where animals (or even children) have gotten a little over excited!
These are just a few of the myriad of ways which artificial grass lawns can be incorporated into your home design. More ideas can be found on our blog, but if you have any questions regarding artificial grass installation or any other queries, then simply get in touch with us today; our experienced and friendly staff will be more than happy to advise you in any way they can!