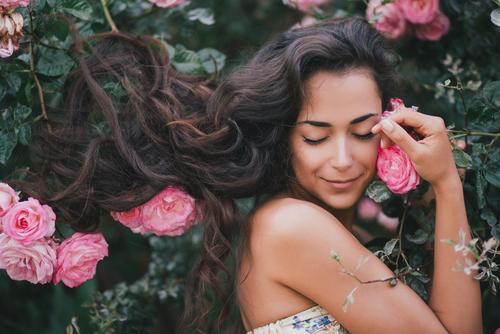 As the year draws to a close, it is often a time to reflect on things we have done, things we wish we had done and the things we want to do. In short, we all love to make New Year's resolutions - but do we always stick to them? Regardless of whether you follow through with your resolutions or not, just the process of deciding what to do can be cathartic enough.
If you are looking to make more use of your garden in the coming year, but are not sure where to start, then look no further. We have compiled a list of garden New Year resolutions for you all, which will help you on your way.
If you aren't yet as green fingered as you'd like to be, make this year the one where you find them, and incorporate gardening into your life
Make a move on your dream to build that gazebo, decking area or fire pit you always wanted
Take the hassle out of lawn maintenance by buying some realistic synthetic turf and revitalising your garden aesthetics
Start growing things you can use, little pots of herbs, flowers for you to pick and display in your home; go wild!
Start composting! Instead of throwing away garden waste, leaves and kitchen scraps; utilise them. Recycling these items is great for providing additional nutrients to existing flowers and shrubs
Use native flowers that are easier to maintain and look after, especially as they are much more likely to adapt to weather conditions
Schedule regular weeding. Keeping on top of generic gardening duties and making it a part of your routine, means you have more time to relax in your garden when it matters
Harvest rain water, for use in your garden
Look after tools better, keep them sharp, rust-free and remember to oil them; to protect them from the elements
Visit public gardens, for design and landscaping inspiration
Show your children or grandchildren how to garden, perhaps you could plant some seeds with them for a gardening project? Not only is this educational, but the outdoor bonding time is productive, as well as fun
Lastly, spend more time relaxing and socialising in your garden! How often do you sit back and just smell the roses?
If the state of your garden puts you off utilising valuable outdoor space, then don't hesitate to get started on your resolutions. Treat yourself to some realistic synthetic turf this Christmas and get your flower beds prepped and ready for spring. Not only will you feel a sense of achievement, you can also be proud of your garden.
For more information on which artificial grass is right for you, please head over to our website and have a browse through our full range. We are more than certain you will find a suitable synthetic lawn for your needs, so why wait any longer?