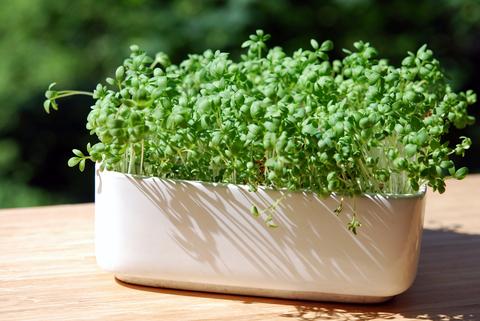 A city centre apartment that is not only in good nick is a true find that should not be sniffed at. If that same apartment has plumbing, electric and appliances that are all in good working order, you can rest assured you've got yourself an outright treasure. Unfortunately, the price you pay for such a hot piece of real estate is usually any form of outdoor space. You may have windows that frame the city skyline just right, but you don't have so much as a paving slab to stand on should you want to take in the sun and fresh air. So how do you go about creating an outdoor space to escape to when you only have a limited amount of indoor space to begin with?
Well, a good place to start is by looking at any (and every) bit of indoor space and surface in a creative and unconventional way. Think of ways you can utilise the nooks and crannies and contemplate where would be a prime spot for houseplants and greenery. If you are struggling, either in terms of space allowance or in terms of creativity, a simple and effective place to start is the window ledge. It could be the window ledge in the hallway, the bathroom, bedroom or kitchen. So as long as it is clear and wide enough to house a plant pot or two, you have enough to work with.
Try and create a miniature herb garden on your kitchen windowsill, using either artificial grass as a surface cover and topping it with little pots (terracotta, plastic or even steel), teacups or trays filled with good quality compost and herb seeds. You will need to pay attention to your herbs as they grow, ensuring they have enough water, enough light and proper cultivation. Once they flower you will have an instant patch of superb-smelling greenery, right there on your kitchen windowsill. This will not only add a fresh look, feel and fragrance to your cosy home, but it will also provide you with your very own endless supply of fresh and tasty herbs to use in as many dishes as you like.
Of course, if you don't quite fancy the idea of a herb garden then you can look at other ways to incorporate artificial grass and various greenery into your home and whatever limited space it offers. Sticking with tried and tested houseplants and flowerpots is the most obvious solution to a window ledge garden, and if possible you can extend this to an actual window box on the outside of the window. You could also keep things simple and super low maintenance by simply covering your windowsill in artificial grass and strategically placing a cactus or two. Ta-dah! A two second, no effort windowsill garden.
This is a really easy way to inject some green into even the smallest of city centre apartments, with minimal hassle and minimal cost. You see, artificial grass isn't just for leafy suburban gardens and sports pitches. It can help to make any kind of house (or apartment) a home.