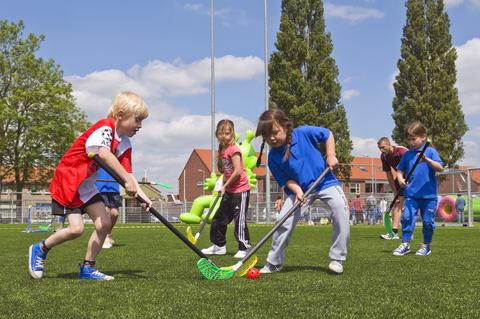 Sports day is a wonderful way to get kids involved and encourage teamwork, communication and the development of social, as well as physical, skills.

However, if your field looks a little worse for wear, and your equipment pretty much speaks for itself with a big thumbs down, it may be time for a change to ensure your pupils are getting the most out of this day.

This doesn't mean sports day has to be postponed though, as by implementing changes now, your new sports day field will be ready in time for the summer.

So, if you want to gift your pupils a fresh field appearance, as well as introduce new games and equipment, read on.

In this article, we will discuss how to turn past sports day disasters around, and ensure a fun-packed day for everyone involved.

Beanbags and Potato Sacks

Two popular sports day games, especially in primary schools, are the good ole' beanbag toss and potato sack race!

The best thing about these two games is that they are both cost-efficient. So instead of paying out for expensive equipment that hardly gets used, you can purchase little bits that make a big difference to the day, in the form of smiling faces and giggling pupils.

Fostering friendly competition, these two activities are a wonderful way to help involve all students, as well as encourage support on behalf of other team members, cheering on their classmates.

Only the Best Artificial Grass

As for the field itself, your pupils, of course, deserve the best, which is why artificial grass is the perfect choice!

Durable yet aesthetically pleasing, artificial grass is just the thing for providing students with a level playing field (quite literally), as well as withstanding heavy playtime traffic with ease. Trust us; the grass really is greener on the artificial side!

Spray Paint

So, you have your beanbags and potato sacks; your field has had artificial grass installed, now what?

Well, for the runners, in particular, you need to create a track! Spray paint will do the job nicely, and the best part is that it will wash away with the rain. This is great for schools that prefer to create their own sporting fields and it opens a world of opportunity for those who want to mix it up a little. So, you may want a baseball pitch one day, and a cross country track the next. However you decide to plan your sports day, and playtime following this great event, do it in style.

If you're interested in making your sports day the best one yet, consider artificial grass from Artificial Lawn Company, or see our artificial grass reviews for an idea of what we can offer you.