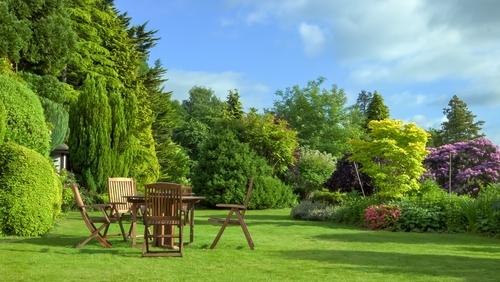 We've been dreaming of it for months, but at last, summer 2017 is almost here! For keen gardeners and lovers of the great outdoors, summer is undoubtedly the best season of the entire year. Summer brings warm weather; long, hot days and plenty of time for holidays, spending time outside and getting to grips with nature.
With the warmer weather incoming, you will definitely want to be spending a lot more time outside in your garden over the coming months. But is your garden in tip-top condition ready for the summer season? Whether you choose artificial grass installation, plant some fresh new flowers or completely overhaul the look of your outdoor space, there is no better time than the present when it comes to creating the perfect garden this summer.
Artificial Grass Installation for the Perfect Lawn
One of the first things you will need to consider is your lawn. Is the grass up to scratch? Winter can leave many lawns looking rather worse for wear, with chewed-up muddy patches and uneven edges. Plus, things are likely to get even worse in the summer, with bare patches and yellowing caused by hot spells and a lack of rain. If the rest of your garden is pristine, the last thing you want is for your lawn to drag down the look of the entire space.
Luckily, there is a simple solution. Update the feel of your garden and say goodbye to the frustrations of lawn care and maintenance for good by choosing synthetic grass. Artificial grass installation is quick and easy, ensuring a smooth, green lawn surface in no time at all.
Adding Interest
Once your lawn is looking great, the next step is to tackle the rest of your garden! Summer is a perfect time for garden parties and get-togethers with loved ones, so the chances are that you will be spending a lot of time outdoors over the coming months. Make sure that you have plenty of seating for you and your guests - a patio table and chairs set is perfect if you have a terrace or balcony, or go for a classic garden bench if you'd prefer to sit out on the grass.
Decoration is also essential when you're entertaining guests in your garden. Jazz up the space with some choice garden ornaments, or place potted plants or planters at strategic points around the garden for added interest. Hanging baskets, wall decorations or climbing plants can make the perfect way to liven up a dull wall or fence. Don't forget some fairy lights or outdoor lighting for those warm summer nights!
For more information about the products we offer and our artificial grass installation service, please get in touch with a member of our team today.