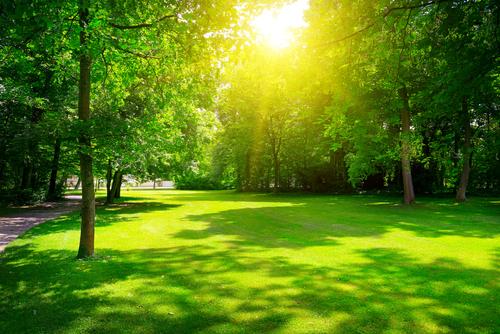 Now that the weather is getting warmer and the sun is out more often, it is important to remember to stay safe when getting out and about enjoying the summer temperatures. Warm weather brings picnics, BBQs, and summer holidays galore, but all this increased time spent under the heat of the sun can also cause a variety of issues.
If you are planning on making the most of the weather and spending increased amounts of time outdoors enjoying your garden this summer, it is vital to stay safe. While you're out enjoying the sunshine, bare toes resting on your fake grass, it is important to remember to stay in shade as much as possible.
The Importance of Sun Safety
Luckily, Stay Out of the Sun Day was set up with the aim of encouraging sun safety and promoting a greater awareness of the dangers the warm weather can bring. Of course, everyone loves a sunny day - the sun can lift our spirits, improve our overall mood and help us feel happier as we make the most of the good weather.
That being said, when temperatures are soaring and the sun is out in full force, it is easy to find yourself getting dehydrated and sunburned. In many cases, often the damage is done before you even realise you have been affected. That is why Stay Out of the Sun Day aims to encourage people to look after themselves during the summer. Find some shade, grab a bottle of water or a cooling ice cream, and don't forget the sun cream!
Finding Shade on Fake Grass
While it can sometimes be difficult to stay in the shade when you are out and about, enjoying the countryside with a walk or spending the day relaxing on the beach, the opposite is true when you are in the comfort of your own garden. Whether you are relaxing with a refreshing glass of your favourite drink, inviting friends over for a BBQ or playing outdoors with the little ones, fake grass makes the perfect companion to your summer activities. Please remember though that BBQ's are not suitable for use on your fake lawn.
However, it is also important to ensure that you incorporate an element of shade into your garden. Tree cover can make a nice, natural way to create some shade in your garden, but if you have a smaller garden or one without much shade, there are other alternatives you can use instead. A picnic table with a parasol or sun umbrella can be great for keeping you cool at mealtimes, or if you have a patio or decking, an awning or canopy can be a good option.
For more information about our fake grass products and services, please get in touch with a member of our team today.