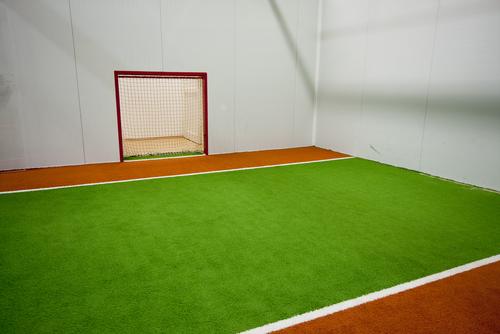 There are over 8 million children in schools around the country. The vast majority of these schools having plenty of outdoor space, complete with a playground and natural landscape. However, for many schools in highly urbanised areas (particularly in London), the very notion of a grassy field and playground for the children to enjoy is somewhat far-fetched.
While space is often limited, a regular break away from studying and socialising is important for the next generation to enjoy. If an outdoor playground is simply not an option, you can bring the outside indoors and make the most of the available space you do have thanks to artificial indoor turf.
Creating Your Landscape
If you have a suitable indoor space, then now is the time to create your indoor playground setting. Lay the foundations with some artificial turf and create a refreshing and natural atmosphere in an instant. Not only is our fake grass safer than wood chippings, concrete and even real grass, but it requires little maintenance, making it ideal for the school holidays.
Playground Activities
While you can't always enjoy the sun, your indoor playground will be sheltered from the wind and rain, which means PE lessons can go ahead and playtime will be much less monotonous in bad weather.
Playing team sports, including football, rugby and baseball is easily achieved and you can incorporate field athletics, such as sprinting, into the lessons. You could also set up a mini-golf putting green, a grassy tennis court or a nature area with potted plants and trees for students to look after.
Don't let geography and urban environments hold you back from realising your playground dreams; thanks to Artificial Lawn Company you can create an indoor playground like no other, and encourage students to be more active and involved in sports than ever before.
For more information on the types or artificial indoor turf we provide, please browse our website. We can provide quotes and answer any questions you might have, so please contact us for further information.