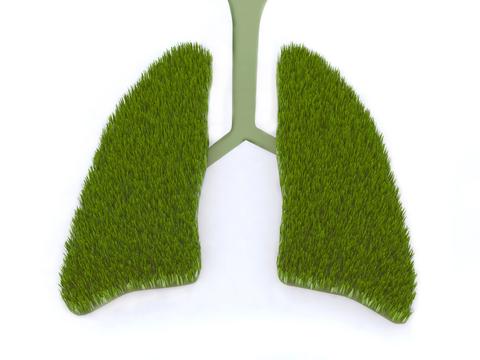 Artificial grass from www.artificiallawn.co.uk is an extremely popular alternative to natural grass. It is used in domestic gardens, commercial landscaping and public spaces alike – not to mention in various projects that make the most of its versatility. This is where people manage to come up with all sorts of creative ways to incorporate it. It is a true all-rounder surface material, offering a realistic and perfectly manicured appearance, as well as a low-maintenance lifestyle.

Now, when people think about artificial grass, its appeal and its benefits, most people think solely along the lines of how it looks, how it feels and how easy it is to take care of. It is seen as an investment piece, but usually for reasons that only really scratch the surface of why it is such an engineering and manufacturing marvel.

There is so much more to artificial grass than meets the eye. Underneath its soft, sturdy and lush green surface is a scientific achievement that has transformed the way people think about the home, the garden and design technology's place in both.

Though we normally talk to our customers about the day to day benefits of installing artificial grass, we think it is important to dig a little deeper and get to know artificial grass a little better.

That is why we have put together this quick guide, explaining the basic anatomy of artificial grass. So read on and see just how much goes into building and perfecting a synthetic lawn.


Perfect Plastic Grass Fibres

Each blade of 'grass' you see on your artificial lawn has been spun from a specially produced plastic yarn. The fibres are generally composed of plastic granules (normally nylon or polypropylene), additives like UV stabilisers and temperature protection, and the all-important colouring agents. Traditionally, these synthetic fibres are green in colour. Higher quality grasses, however, have multiple tones including hints of yellow or golden brown, which give the grass a realistic and three-dimensional appearance.

Robust Rubber Backing

All artificial grass will be attached to a rubber backing. These rubber backings are either made of a woven polypropylene base or polyester tyre cord. This rubber backing is not only a practical way of keeping the grass in manageable sheets, but is also important for the stability of the turf. The backing is weatherproof, resilient and can prolong the grass' lifespan which helps to make it a worthwhile investment. Without the backing, the grass would not stay together or in place, and it would be more susceptible to natural wear and tear. Visit our website for the most weatherproof fake lawns the industry has to offer today!

Smart Sand Infill

Some artificial grass uses rubber granules, but most opt for dried sand infill. This sand infill is multipurpose. Predominantly, it offers extra support, keeping the grass upright and springy. It also makes the grass heavier, so it does not move around or lift up easily. Additionally, sand infill protects and preserves the quality of the grass, and makes it appear more natural and authentic.

Of course, this is by no means an extensive guide to the anatomy of artificial grass from Artificial Lawn Co. After all, there are nearly five decades of scientific study and development to catch up on, just to grasp all of the basics. That said the above components are the core elements of what makes artificial grass the 21st century wonder it is. So next time you're considering investing in an artificial lawn or you're looking out at the one you've already got installed, think about what goes into that little patch of grass. Appreciate all of the finer details that make it such a wonderful feature for homes and gardens alike.