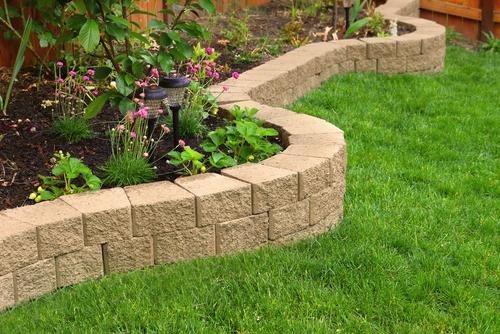 Does your garden or front lawn tend to embarrass you as opposed to being an utter joy to look at?
So many people often do not have the time, effort, or the finances to keep their gardens looking fresh and aesthetically pleasing all year round. Much of the change to your outdoor aesthetics is also based on weather and climate too.
However, there are a few simple steps you can take to ensure your garden is a pleasure to look at, beyond just one particular season of the year.
Maintaining grass requires effort and patience. You need to keep on top of mowing the lawn, fertilising it, keeping the children and pets away while you're working to ensure even growth. Investing in artificial grass for your garden and front lawn is the ultimate answer to all of these issues, not to mention that real grass tends to discolour in line with seasonal changes too.
With artificial grass, you can say goodbye to continuously maintaining and fertilising the lawn, keeping the toddlers and pets away, patches of discoloured, uneven grass and mud - and happily put away the lawnmower for good!
Having a lush green garden all year round is the answer - and thanks to artificial lawns, from spring right through to winter, you can rest assured that you won't have your work cut out for you in that area.
Not only this, but fake grass is also ideal for pets and is popular for use in dog kennels. It is safe for children to play on and a great away to avoid those grubby grass and mud stains from clothes, and what's more, it is ideal for hay fever sufferers, too!
Another great idea is to use contrast to bring some interest to your garden. If you are opting for natural plants, then opt for those with that will look vibrant against the colour of your lawn. Don't forget to keep in mind the seasonal life cycle of your plants, too.
Just remember, before buying your plants, ensure you have researched the growth rate and estimated final height. This is especially handy if you are picturing a cute little plant but end up with a huge, monstrous shrub instead! Fast growing plants require a lot of maintenance, too, so this is something to bear in mind.
Attract visual interest by adding in an ornate stone or wooden bench, a water feature, a trellis display or perhaps even a bird house.
Once your mini garden project is complete, you can relax, lay back and enjoy the view of your newly finished garden development. Just stepping out of the home will be enough to make you smile and can lift your mood for the rest of the day.
For more information on artificial grass, its numerous benefits and how to buy, give us a call on 01474 364320.