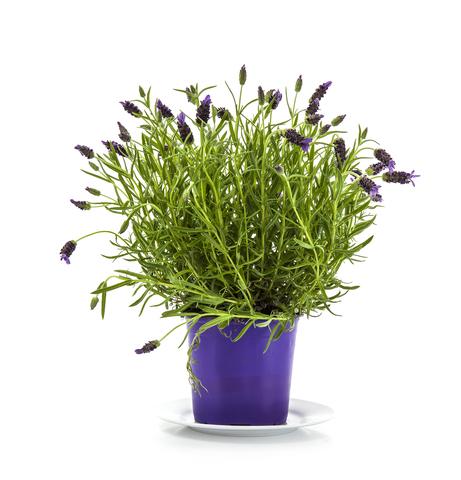 Rooftop gardens might be a rare sight depending on where you live in the UK, but that does not negate the fact that they are a highly innovative and visually appealing decorative option for a house.
A rooftop garden, as the name implies, is a garden on top of a roof. To further elaborate, just like most people have a lush green front or a back garden at ground level, a rooftop garden is a green space that is situated at the top of your house or building.
These gardens can be used for a variety of purposes. They can grow produce or be used to plant flowers for aesthetic appeal. Some people opt for artificial grass to keep it clean and simple; a sound investment considering it eliminates the need to water and mow.
One of the most standout features of rooftop gardens is the visual appeal. They add to the beauty of a home by introducing a whole new dimension of elegance. Below we will talk about a few of the best plants to use when you decorate a rooftop garden.
Lavender for an early summer
Lavender personifies lavish elegance. It is an exquisite and beautiful flower that makes a great addition to practically any garden. It has beautiful purple-tone blooms and produces an amazing fragrance on a sunny afternoon. The intensity of the aroma can be gauged by the colour of the flower; the darker the lavender, the stronger the aroma.
As delicate as it looks, the lavender is actually a very sturdy flower when it comes to dealing with weather conditions such as heat, wind and even drought. The slight downside is that this flower is very picky about some other conditions. This includes poor drainage of a rooftop garden, soil that is soaked in water and intensely humid weather. Nevertheless, it is a smart investment.
Astilbe Fanal
If you are looking to add some grace to your rooftop garden, look no further than the magnificent Astilbe Fanal. A great choice for rooftop gardens, the most noticeable feature about the Astilbe Fanal is its enchanting red colour, which instantly captivates viewers and strikes them with awe and admiration.
The red colour is extremely rich, and it blooms to its full potential during the summer season. This plant grows fast and straight up, about a foot and a half above the ground. Planted in tandem one after the other, homeowners can essentially create a beautiful red wall, of sorts, atop their home, which can complement the existing elevation of the home.
False Cypress
You can't talk about plants and not mention the standard green plants. We don't know where this plant got its name, but there is nothing false about the False Cypress, we can assure you. Thick colour density and an incomparable texture make the False Cypress a notable and splendid addition to a rooftop garden. They are great for colder seasons as they can't thrive as much in very hot or windy conditions.
These are some amazing choices for decorating your rooftop garden, and they will all work well with your artificial lawn. So give your garden a well-deserved makeover this year, try these plants out and tell us what you think. For more information, contact a landscape specialist to know which other options are great for you.