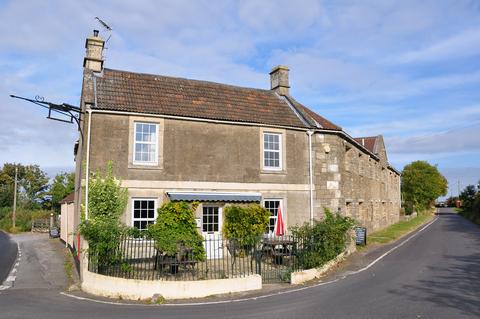 Pub landlords often have to put up with the results of alcohol sales in some of the most horrendous ways. Someone having one too many and being sick on the pavement is one thing but on the floor in the beer garden? That's a whole other story. Alas! There is a solution; artificial grass, with its ability to be washed down momentarily, a sigh of relief can be heard loud and clear.
So how exactly could artificial grass be a worthwhile investment at a bar or pub? Well, artificiallawn.co.uk have listed some of the many ways that life could be a little easier with the introduction of a fake lawn.
Time Saving
When summer does decide to arrive in the UK it can bring all kinds of surprises with it, most of which are largely unpredictable, of course. One day you are trying to hose down the grass so that some of it will survive the scorching heat, the next you are tipping the tables so that they don't sink into the mass water puddles rapidly appearing. With artificial grass, you needn't spend time watering it at all, and it drains faster than natural grass, with a speedier drying time too. So regardless of the weather, your customers can rest assured that they can go outside without ruining their shoes or getting stuck in the mud.
Money Saving
Artificial grass not only saves time on maintenance, but it will also save on a yearly budget. There is no treatment required, regardless of conditions and with the durability outlasting natural grass by a mile; you won't need to worry about re-turfing. With fake grass, you won't have to deal with the concern of bald patches, discolouration or mowing, leaving you with a perfect beer garden all year round.
The Gross Bit
There is no shying away from the darker side to working at a pub or bar, and that is having to deal with the situations that arise when someone has had one too many. Whether you catch someone urinating in the corner or someone being sick at the side of the table; the result isn't pleasant. Artificial grass can be easily rinsed down though, and a mild detergent can also be added to maintain cleanliness; also useful for dog fouling. Not only will this alleviate some of the dirty work, it will also allow for your customers to enjoy the lawn without foul smells or sights. It will perhaps encourage more of a family-friendly area too, as small children can play on the grass with confidence and parents needn't worry about mud and bugs.
These are just three of the ways that an artificial lawn can reduce some of the less pleasant aspects of having an outside drinking area. Not to mention the more obvious benefit that you will consistently have an attractive and inviting grass area for your customers to lay eyes on.