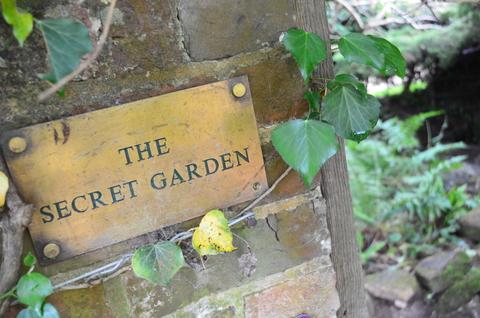 If you visit London, you will be amazed at how many themed bars and restaurants are tucked away in this capital. Accompanied by an unparalleled social buzz, places like the Ice Bar, Planet Hollywood and the Rainforest Café survive on quirky yet appealing designs, not to mention constant gossip.

So, if you want your bar to be the next big thing to talk about, why not consider a complete interior overhaul.

People love the idea of al-fresco dining. However, in winter especially, sitting outside with freezing fingertips isn't the most appealing of concepts. So, why not bring the great outdoors in with a secret garden bar. Here, people will be able to enjoy a tipple without having to wear layer after layer, all the while enjoying a natural-looking interior.

Below Artificiallawn.co.uk have compiled a few ways you can dress up your secret garden bar.

Seating

You need to make sure your seating areas are comfortable and large enough to accommodate the influx of guests. You also need to ensure your dedicated seating areas consist of a few natural bits and bobs to add to the theme of the bar. You could consider investing in bamboo benches or booth seating or opt for another earthy material to fit the bill.

As for placement, you need to ensure there is plenty of room around the main bar area to allow for the flow of traffic. Depending on how much space you have to work with, consider placing your natural seating areas around the edge of the room.

Props and Dance Floor

If you have enough space, you should definitely consider a dance floor. This will help to encourage social activity and, if you get the design right-first-time, your bar will become one of the places to visit in London.

In terms of interior décor, you can blend natural products and modern-day technology to create a desirable atmosphere. As an example, you could place artificial plants around the edge and wrap them in strips of LED lighting to illuminate the floor.

In terms of props though, opt for organic materials like oak and bamboo. There are plenty of little decorations that can spruce up the appearance of your secret garden bar; you just need to find the ones right for you and your guests!

Artificial Grass

The final detail that should be incorporated into your London bar is artificial grass. Synthetic grass is fantastic; not only is it entirely versatile, but it can really help to set the scene of a secret garden bar. You can use this surface as flooring for a soft, green lawn under your guests' feet, or you could pop a few strips on the walls, in between natural wall art and the like. Visit our webpage today and learn more about our lush fake lawns!

If you don't want to cover the whole floor though, consider using it as the border of the dance floor or popping circular lawn rugs beneath the seating areas. The great thing about using this surface is that it can be easily cleaned and maintained.

So, these are just three tips from www.artificiallawn.co.uk for creating a secret garden bar. Do you have any more you would like to add to the list?