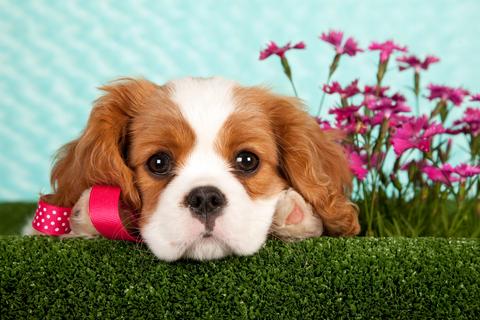 As more and more people work full time or venture off around the world, the need for quality yet affordable kennels is rising. However, just because their four-legged friends can't join them on their travels doesn't mean they can't have just as much fun a little closer to home.

As the owner of a doggy day care centre, you'll want to make sure your guests are comfortable and content throughout the duration of their stay. So, if your centre is looking a little worse for wear and needs a bit of renovation, read through ALC's tips provided below for ideas on how to create the ultimate doggy day care centre.

Training Area

Dogs are playful and love to have a run around during the day. So an indoor agility course is just the thing to keep them active and happy during their stay with you. The training area can be complete with tunnels, hoops and even seesaws, as well as other obstacles to give them a bit of variety. This equipment can be found at a budget-friendly cost, which means more expense to dedicate elsewhere.

As for the flooring, you need a soft surface to protect delicate paw pads. Artificial grass is ideal for dogs as it is gentle on the paws, as well as durable enough to withstand daily traffic, boisterous dogs and general training. Installing a fake lawn for your training area also means you can spray paint lines to distinguish different areas of the agility course.

Puppy Central

If you get a lot of puppies visiting your doggy day care centre, it's definitely worth giving them their own room with other perky pups. This will allow them to get used to their environment without the shadow of adult dogs looming over them. This room can also use a fake lawn, and your Puppy Central area can open into an outdoor area. You should also make sure there are plenty of toys to play with to keep the pups entertained. View our lush range of durable puppy proof synthetic lawns here today!

Urban Jungle for Dogs

If your centre is situated in a built-up area, chances are, you won't have rolls of green pastures behind your building. However, even if you have a little bit of outdoor space, you can completely transform its look with - you guessed it - artificial grass! By replacing your current, spoiled lawn or patio with a stretch of beautiful fake grass, it will look as good as new.

Other renovations you can do in your urban jungle for dogs include popping a few dog houses outside for shade during the summer and shelter and comfort during the winter. You could also create a small outdoor course to play on, as well as dot a couple of toys around for play.

These are just three ways to create the ultimate doggy day care centre using artificial grass. If you would like to enquire about any ArtificialLawn.co.uk grasses, please get in touch today through our website. Alternatively, feel free to look around and find exactly what you need for your four-legged visitors.