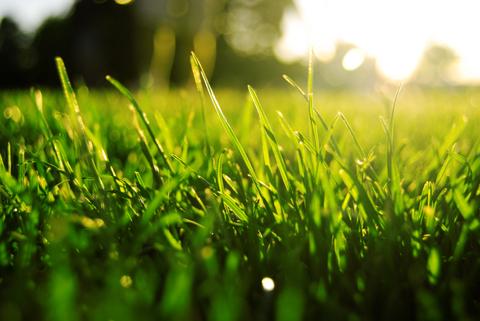 Though more and more gardens are laden with fake lawns, organic grass is still clinging by the roots. Of course, the latter still has its benefits, but are these advantages being overshadowed by the weight of the world?
There are so many different factors going up against the survival of organic grass, not to mention the difficulties associated with trying to maintain its lush green appearance where possible. Whilst some homeowners will spend hours trimming and treating their real grass lawns with everything on the shelf, others have turned to artificial grass for help. Read our artificial grass reviews now.
So, let's take a closer look at the battle between the world and organic grass.
Pests
The start of spring/summer brings an influx of pests to your garden, some of which are damaging to your organic lawn. Not only will you have the nibblers eating away at individual blades, ruining its aesthetics and growth, but you may also come across holes in your crops too. Whilst pesticides are an option, they could be detrimental to the quality of your lawn and, unfortunately, may also prove unsafe.
Elements
Your lawn should stand strong against the elements, come rain, shine or snow. Sadly, with organic lawn, this is not always the case, and getting your grass to that stage in the first place is extremely difficult. During the winter, you can expect to see frost and snowy trails whislt in the summer, dry patches and yellow-brown blades are almost normal.
Time
The amount of time you put into maintenance, not to mention the money you spend trying to keep your lawn spick and span, is also a disadvantage. We're sure you'd much rather be lounging in the garden on a hot summer's day than mowing and replanting bare areas of your organic grass.
Of course, with all of these issues comes a solution - artificial grass. Not only does it, for the most part, remain pest-free, with a simple hose down to wash away any hiding bugs, but also it is extremely durable, making it ideal for the British elements.
As for time, a fake lawn requires very little maintenance, and there's no need for harmful pesticides either, making it a great, family and pet-friendly option. Discover more about plastic grass.
So, feel free to look through our artificial grass reviews for more information or see our collection to find the right lawn style for you.
Alternatively, you can get in touch via the Artificial Lawn Company website if you have any specific queries. Our friendly customer service team would be happy to advise.