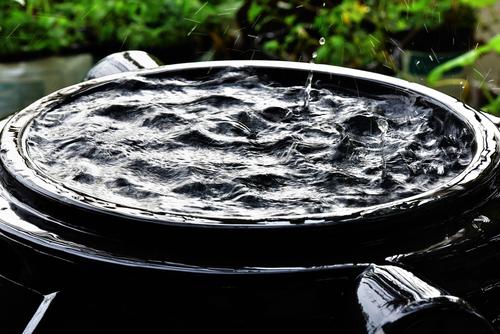 It is the year 2016, and although many of us have the very best of intentions, it is not always possible to be as green or as eco-friendly as we would like. However, if one of your goals is to incorporate being green into your everyday life this year, then read on, as we might just have the solution you've been looking for.
Rainwater harvesting is not a new thing, but there are a lot of misconceptions that put people off. However, if you combine this process with some top quality artificial grass, you can create a garden that stands out from the rest; all year round, with very little effort. If that sounds too good to be true, then keep on reading to find out more because all of the above (and more) is easily achieved.
Utilise your space
If you have a small garden with little to no room for a sizeable lawn, then purchasing a lawn mower to keep what is there looking good might seem a bit impractical. Maybe your garden is quite large, but full of flowers, plants and a growing patch? Or, alongside your decking, there isn't much room for a lawn of any decent size, and with all those veggies being grown, you don't have an awful lot of time to spend fertilising a lawn either.
If either of these scenarios - or any besides - sounds familiar, then perhaps investing in some top quality artificial grass is right for you.
Re-use and Recycle
The simplest method to collect rainwater for recycling purposes is to purchase a water butt and collect rain as it falls. Whilst not suitable for human use or consumption, this water can easily be reused in your garden or allotment.
Another method of harvesting rainwater is to utilise an underground tank that sits below your artificial lawn, using the blades of grass as a means of filtering out mud and dirt.
While rainwater harvesting is an outgoing cost in the first instance, this is a one-time fee that will work towards reducing your annual household water bill, particularly during the summer months when theresit is less rain on hand for your garden.
If you're interested in utilising top quality artificial grass in your garden, no matter the reason, have a look at our website. You might be surprised to find that this is an inexpensive way of transforming your garden, and we can even advise you on how to install your new lawn, which allows you more time to enjoy it.