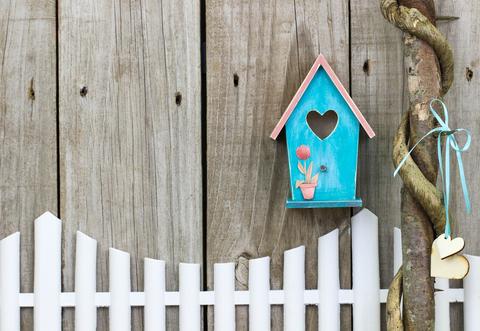 Vintage décor can breathe chic life into any setting, which is why it is so popular today. Plus, adopting a vintage angle is more than affordable, making it ideal for those on a budget too. When it comes to the garden, however, it can be difficult to envisage a blossoming space filled to the brim with pastel and faded colour if it doesn't yet reflect a cosy and pristine spot.
Don't be put off the idea though, as there is plenty you can do to get your garden back in shape. Artificial grass is one such way you can transform the appearance of your garden and make it feel like home. It requires little to no maintenance, leaving you more time to relax on its cushy surface, as well as soak up the sun!
But what about after you've installed this surface? What's next? Well, let's take a look at three additions to your fake lawn that can help to set the (vintage) scene.
White Picket Fence
White picket fences are not only great for a garden's aesthetics, but they are also practical and ideal if you have pets you don't want invading a certain area of your garden. You can set up the fence to separate your pup's space from your relaxation area, as well as paint the fence however you want to match the spring bloom.
Wooden Seating Area
For comfort, as well as appearance, wooden seating areas are a fantastic way to go. They can give visitors a place to rest, as well as uphold the vintage scene you're trying to set in your garden. Again, this garden feature can be decorated however you like, using pastels and faded wood colours to great effect.
A String of Little Lanterns
Though summer offers lighter evenings, it may still be nice to have a warm glow overlooking your patch of artificial grass. A string of little lanterns will do nicely and are easy to put up too. All you need is two hooks on either side, and a piece of string with tiny vintage lanterns attached, and you will have a beautiful display that is equally practical.
These are just three suggestions for vintage additions to enhance the appearance of your garden and fake grass lawn. Do you have any more that you would like to share, or perhaps any advice for those looking to add a chic touch to their garden?
Alternatively, if you're looking to buy artificial grass, follow this link to see our range of styles.