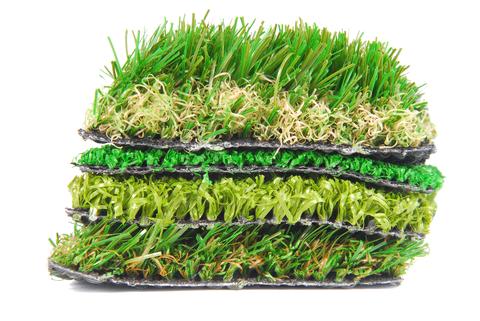 The idea of telecommuting has become wildly popular. Not only does it allow workers to save on commuting costs, but it enables them to keep a stable family life too. Other benefits include possible boosts in productivity and the chance to have a home workspace to call your own, which you can decorate to meet your specifications.

Being able to make your office space personal, yet still professional for when clients pop in, is a great way to maximise efficiency. Many of us feel comfortable working in our own space, which is why telecommuting is ideal for lots of workers across the country.

If you work from home though, you will know how hard it is to find inspiration when it comes to decorating your home office in a way that ensures productivity is at an optimal level. Well, here's an idea; why not use artificial grass?

The days we spend at work longing to be outside, especially during the summer, can be resolved by introducing a natural touch to your home office (or rather, as natural as you can get without hauling soil-laden grass through your hallway).

But how can you use artificial grass in your home office? Well, read on to find out more from www.artificiallawn.co.uk.

Flooring

The most obvious way to use artificial grass in your home office is as flooring. Not only does this give you the opportunity to feel a taste of summer beneath your toes, but even when you're hard at work, it will look simply fantastic, not to mention unique. It will give your home office a lovely edge that will set it aside from usual designs.

A Summer Patch

If, however, you don't want to replace your entire hardwood floor, you can always use a leftover patch from that time you revamped your garden. Consider placing this under your feet or cutting it up and using it for various purposes around your desk. This might mean creating a makeshift coffee mug coaster or lining your stationary draw with patches of artificial turf. Click here to view our luxury range of summer lawns and have yours installed in time for the warmer seasons.

A Natural Desk Design

If a summery patch isn't enough, but flooring is too much, why not settle for a natural desk design? You can use several strips of fake grass to line your desk with, and add a few accessories to make it extra special. This could include artificial roses or potted plants in the corner of your desk. Alternatively, you can go seasonal and mix and match accessories with the changing seasons.

These are just three ways you can use artificial grass from ALC in your home office. Do you have any more ideas on how to incorporate this surface in your office? Why not share your picture of the perfect alfresco office design brought indoors?