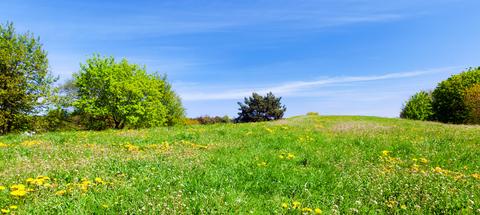 There seems to be something awfully cheery about the greenery that comes along with the sunshine, the sprightly green grass and the fresh, bright shades of summertime.
But then, summers almost out and those cold, foggy days are now drawing closer and closer. Soon, the crispy leaves of autumn will begin to fall, one by one, and what was once a vision of beauty in green will be closely followed by cold and bare, frosty white trees. The city will become a haze of burnt red and orange hues until they eventually morph into the icy whites of winter. Not a single green blade of grass in sight… sigh.
Well, not quite. Not if you have artificial grass, right? Yes! You can still keep the summer alive in your house with fake grass! And it doesn't have to be limited to your front or back garden, you can take it further inside if you wish. You could install fake grass in your conservatory, kitchen, playroom and even your bedroom; the choice is yours!
We couldn't think of many reasons as to why anyone wouldn't want their house or garden looking beautiful all year round, so we thought we would just shout about some of the positives instead.
Green is a calming colour

It looks beautiful and perfect all year round
Artificial grass is great for children to play on
Pets love artificial grass
It is easy to maintain
You can get rid of that naff lawnmower once and for all and stick to minimal maintenance
It has many, many different uses
So, that should be reason enough for you to contact us here at Artificial Lawn today to speak to our friendly team and discuss your requirements and ideas. Keep the summers going for as long as you wish with Artificial Lawn.