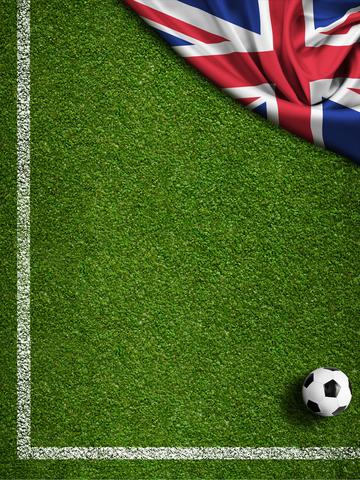 Britain is home to the eccentric with all sorts of eclectic choices in fashion, bizarre innovations and outrageous art. For as long as we can remember, we've been a nation that is as mad as a hatter. With something to say about everything, artificial grass is no exception. When the rest of the world thinks of the UK, three things come to mind: cups of tea, Queen Victoria and grass, field upon field of lush green grass. The rest of the world likes to think all we do is sit about drinking tea with the queen, under a giant oak tree, on a shaded bit of home grown grass.
You can't go out at the weekend without hearing or seeing the buzz of lawnmowers, people going to purchase a lawnmower or people fixing their lawnmowers. So when it comes to lawns, you can be sure that the British know a thing or two about manicured, precision-cut grass. If this is the case, then why are people flocking in their droves to have artificial grass by ALC installed in their back gardens, roof terraces, playgrounds, sports fields and exhibition events? To put it simply: because it's better than normal grass.
Sure, it will probably be a while before we see a fake lawn installed at Buckingham Palace or lining the stands at the Chelsea Flower Show. However, the growth rate of artificial grass installation is on the rise and shows no signs of slowing down. You don't even need to have sprawling acres of land or a bulging bank account to benefit from having your own patch of synthetic grass.
Most of us live in a small house in a built up urban area and the garden is probably 5x5 ft if you're lucky. Also, it is likely that the only patch of grass you have gets no sunshine whatsoever. And worse, it is trampled day in and day out by two kids and a dog with an overwhelming urge to dig up the remaining patchy brown grass. This is exactly why people are choosing Artificial Lawn Company faux lawns over the real stuff.
Yes, Britain does have the best conditions to grow real grass. Sometimes the conditions can be a little too generous in the sense of rain, but the reality is that none of us have the time to maintain our grass due to our busy schedules. With a synthetic lawn, all of these maintenance issues are eradicated which is why homeowners and businesses are climbing over each other to install artificial grass. Click here to view our vast array of luxury artificial lawns today!
We're not saying you have to remove grass from your life completely and utterly. Of course, there will still be parks and the countryside is abundant with lush green fields. It's just a suggestion that at this moment in time while you have young kids and pets, it might be a great idea to have a fake lawn installed. Besides, imitation lawns are known to last well over their 20-year life expectancy, so your grass will definitely last to see the kids grow up.
To get an idea of the types of imitation lawns available, feel free to browse our website. Our experienced installers are on hand to give you the best advice and any suggestions that will help you install the perfect lawn.