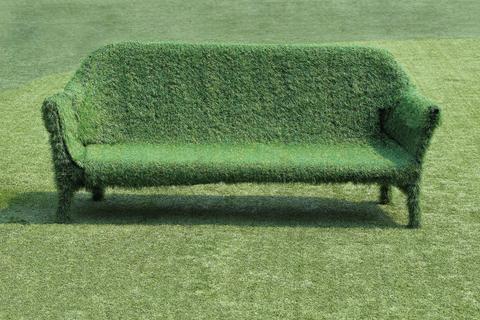 Many people believe that artificial grass is strictly reserved for outdoor use. However, its versatility allows for a selection of indoor uses too, both unique and conventional. So, if you have a patch left over from the garden lawn or a strip that has been lying around the house for quite some time, read on. In this blog post, artificial lawn co will discuss just three unique indoor uses of artificial grass.
Tea Coasters
A small patch of fake lawn can be a charming tea coaster. Not only does it make a quirky change to the usual patterned coasters, but you don't have to worry about spillages or rings ruining your best, pristine coasters. Any spillages can simply be washed away using a gentle flow of water.
However, you don't have to limit your artificial grass to tea duty; it can also make wonderful placemats for a touch of alfresco dining, even when you are inside, sheltering yourself from UK storms. All you need to do is cut it down to size and serve up dinner for a wonderful, almost-natural dining experience.
Mini Artificial Garden Centrepiece
Alongside fake grass, there are a number of artificial flowers and garden accessories that you can buy. These, accompanied by a circular patch of your favourite grass variety, can make for a wonderful mini artificial garden centrepiece.
The best part about this centrepiece is that it requires little to no care, with no worry about forgetting to water the plants or replace the wilting white evening primrose. In addition, there is a no-mess promise with this garden, and any dirt that does accumulate can be easily washed away.
Soft Furnishings
Our last unique indoor use of artificial grass is soft furnishings. This can mean anything from the cover of a children's table to a full-sized living room rug, both of which bring a sense of the great outdoors in. In addition, you can also create a children's picnic blanket out of any remaining fake lawn you have, which is perfect if you want to have an indoor family picnic with teeny sandwiches and strawberries.
Alternatively, you can opt for a more daring approach and cover a wall in artificial grass. Fake grass not only makes a lovely part of the décor, but it provides a unique feel for the room and helps you to achieve a green, near-natural setting.
These are just three unique indoor uses of artificial grass. Do you have anymore that you would like to share or any of your own DIY grass projects that you would like to mention?
Of course, if you are looking to purchase a fake lawn, please take a moment to see our full collection of grasses and if you have any enquiries, feel free to get in touch today.