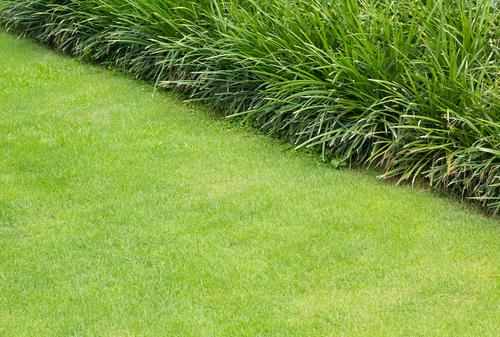 Artificial Lawn Company will be exhibiting at the ideal Home Show at the Olympia London from 24th March to 9th April, so why not come and visit us?
This year, well-known speakers such as presenter George Clark, money saving expert Martin Lewis, international best-selling author Katie Piper and television designer Laurence Llewelyn-Bowen will all be appearing at the exhibition.
Alongside will be ALC showcasing the latest in artificial grass and the benefits of using synthetic turf for both domestic and commercial uses.
Switching to Artificial Grass
Thousands have made the switch from real grass as it is an easier way to keep their gardens looking lusciously green and fantastically inviting. Without the need for mowing the lawn every weekend, it allows for more quality time with the family, enjoying the great outdoors - more time to get the BBQ fired up in the summer.
For All the Family
One of the many benefits our customers have enjoyed since installing fake grass is the break from cleaning mud stains. When the heavens open, which is all too common in the United Kingdom, grass becomes wet and muddy. The weather doesn't always put a stop to outdoor play, which more often than not, leaves your home worse for wear. Those who have pets and children will be able to relate to the muddy grass stains running through the house, often leaving both you and your interior flooring in need of some serious TLC.
With an artificial surface, there is no need to worry about those more energetic members of the family making a mess - the best artificial grass is designed to withstand such heavy usage and remain safe. When children take a tumble on artificial grass, there are no grass stains, and the soft surface will cushion their fall.
Sports
As well as families choosing artificial grass, it is also increasingly being used for sports such as football, tennis and in the NFL. Whilst the durability of fake grass is an obvious appealing factor for sports usage, a lot of the appeal is in its adaptability.
Many sports clubs have installed artificial grass indoors to use all year-round; resulting in not having to invest in expensive floodlights.
Schools
Artificial grass has been adopted in schools for sports and physical activities; laying the surface on fields and on the playground for students to play on.
Schools have benefited from the reduced maintenance requirements of synthetic turf, and as a result, pupils have become more active with increased opportunities for outdoor sports activities and games.
If you require any information on how artificial grass could be the perfect solution for your needs, then visit us at the ideal Home Show on stand G523, or give our friendly team a call on 01474 364320.