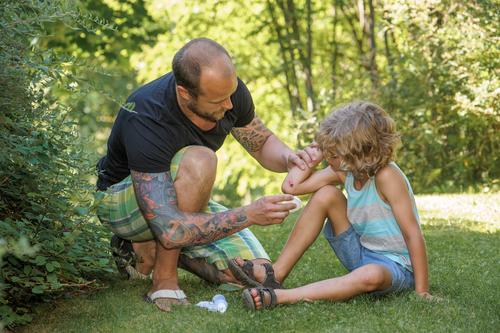 Gardening is a cure for what ails you, especially when it comes to relieving stress, getting some much needed fresh air and exercise. It also gives you a great sense of pride and achievement in something that you have personally planted, cultivated and looked after. That being said, it is also one of the quickest and easiest ways to injure yourself in the home and garden, too.
If you, your parents or friends are getting to the point where gardening has become a chore instead of a pleasure, then it might be time to consider looking at artificial turf suppliers, for an easy remedy to one of the biggest pains caused by gardening.
Every year, doctors and hospitals see more and more gardening related injuries, because people are careless and not fully considering the activity they're about to undertake. Slipped discs, blisters, sunstroke, strains, sprains and even sharps wounds can happen while gardening; so please do take care of your body, as much as you would your garden.
Top Tips to Avoid Injury
Always warm up before undertaking any gardening activity. A gentle 15-minute walk will loosen limbs and muscles and get your blood pumping
Limit gardening to a maximum of 45-minutes per session, just like you would with most sports or exercise
Use protective equipment like gloves and goggles, as necessary. They will protect you from any bacteria and unexpected foreign objects that could cause injury
When working low down, ensure your back and knees are protected with padding, or, alternatively, use a low bench to sit on
When working at height, keep both feet firmly on the ladder and do not overreach. Simply move the ladder closer, if necessary
Avoid twisting or turning with heavy loads; instead, move your whole body around to the direction you require
When using tools, keep them close by, and always keep your knees bent
When using tools, ensure you know how to use them safely, and follow instructions as necessary
One of the biggest dangers in the garden is mowing the lawn, so remove the need to use a lawnmower and you'll be laughing all the way to your sun lounger! Here at Artificial Lawn Company, we want you to enjoy your garden for as long as possible, so follow these tips for avoiding injury, and avoid seriously hurting yourself in the long term.
We are artificial turf suppliers and are here to help! Please feel free to browse our full range to see why fake grass is now so popular, easy to maintain and looks fantastic, to boot. Please contact us should you require any further information.