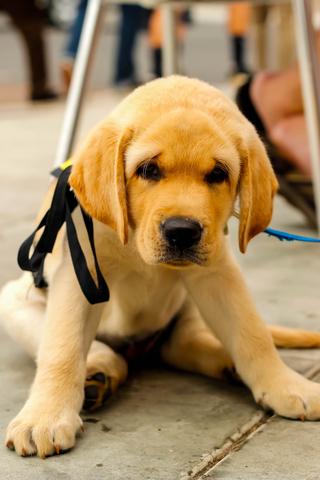 Today, more and more people are investing in artificial grass from ALC in a bid to maintain a pristine lawn all year round. However, aside from homeowners, who else would benefit from a fake grass lawn? On top of city playgrounds and mazes, there are a lot of other places that would benefit from having this material installed.
In today's blog post, we will be taking a look at just three places that would gain from using artificial grass.
Puppy Training Schools
Any dog owner will know the struggle of trying to get their peppy pup to do their business on the lawn instead of in the hallway. Luckily though, there are a number of puppy training schools around that help puppies get to grips with recognising where their toilet is.
Schools and classes can benefit from having an outdoor area covered in artificial grass. Not only because this would provide puppies with a similar surrounding to their back garden, in terms of colour and feel, but also because it helps homeowners who already have this material installed. In addition, as any mess can be easily washed away and urine filters through the blades, which means less cleaning up at the end of each day! In turn, this means there is more time to spend training pups and maintaining a clean environment overall.
Yoga Studios
Yoga is associated with calmness and tranquillity and what better way to provide your class with a relaxing and serene environment than with a fake grass lawn. Coming back to the idea of a near natural setting, fake grass can be used as the main flooring and provide eager yogis with a soft surface. View www.artificiallawn.co.uk/grass-range for our grasses!
Alternatively, you can use this material on the walls for a spot of greenery during the practice. Accompanied by some wildlife sounds and scented candles, your class will feel utterly relaxed during meditation.
Primary and Secondary Schools
Though not as unconventional as the two above, artificial grass is incredibly beneficial when it is used in primary and secondary schools. Not only does it provide a soft surface, ideal for the rough and tumble of sports and playtimes, but it is also extremely durable, making it perfect for sports days and PE lessons.
In addition, it is a low maintenance alternative and is suitable for all types of weather, all year round. Lastly, it drains water quickly and efficiently, reducing the risk of injury on a rainy day.
These are just three places that would benefit from artificial grass. Do you have anymore that you would like to add?
Here at the Artificial Lawn Company, we offer a full range of fake grasses, ideal for home and business use. Feel free to browse our range or get in touch today if you have any enquiries!