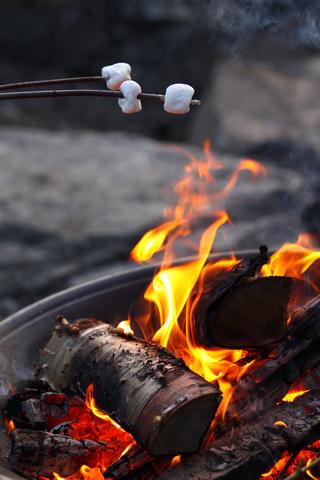 Here at ALC we know that summer has been and gone for now, but those who have allergies triggered by seasonal changes such as pollen, grass and spurs will know all too well how dreadful the seasons and their attributes can be. In particular, these allergies can really take their toll on children; preventing them from fully getting involved in activities such as sports days, Brownies, Cub Scouts and even picnics. Is there anything worse than not being able to play-out with your friends as a youngster when the sun is shining and the parks are beckoning?

With this in mind, there is an alternative! If you thought it wasn't possible to avoid the seasonal damages that allergies can bring, read on. Artificial grass has come and offered a second chance to those that have previously been restricted.
Camping
Camping under the stars, with marshmallows toasting over the fire and tales of old being told is a fantasy every child would love to realise. So, why let an allergy put a stop to this? With the implementation of fake grass, there is no need to worry about the practicalities normally associated with camping. No muddy wellies need to be removed in a scrambled heap on the floor; there is no concern that the creepy crawlies hidden in the depths are going to get squished underneath the tent. Most of all though, there is no need to be worrying about the effects the grass will be having upon your evening. If you do suffer from allergies, then click here to view our range of hayfever friendly grasses today!

Fears
During their tender years, children can become terribly afraid of things that perhaps may not strike adults as being particularly scary. Nonetheless, if this includes things such as bugs, grass or other things associated with camping or outdoor activities then perhaps artificial grass will offer a suitable substitute, allowing them to enjoy themselves. It may also help with the combatting of said fears, by slowly introducing things to them in manageable instalments.

Versatility
Unlike natural grass, artificial grass has the ability to cater for all weather types, so any future planned activities or events can still go ahead; come wind, rain or shine. This can also help in the health and safety region; if heavy rain has created muddy patches, the surface can become very slippery and dangerous, especially for energetic youngsters.

Poor Immune systems
Unfortunately, there are some very poorly children who are not quite able to enjoy the outdoors as others can, due to very weak immune systems or other medical conditions. Poor health can be hard enough on a youngster, without them seeing all their friends playing outside. So why not bring the outdoors, inside? That's right, fake lawns can be brought inside, in a similar way to carpet.

A fake lawn from www.artificiallawn.co.uk can create opportunity, where previously there may only have been restriction. For further information on this fantastic grass alternative, take a look around our website or get in touch, we love to talk.