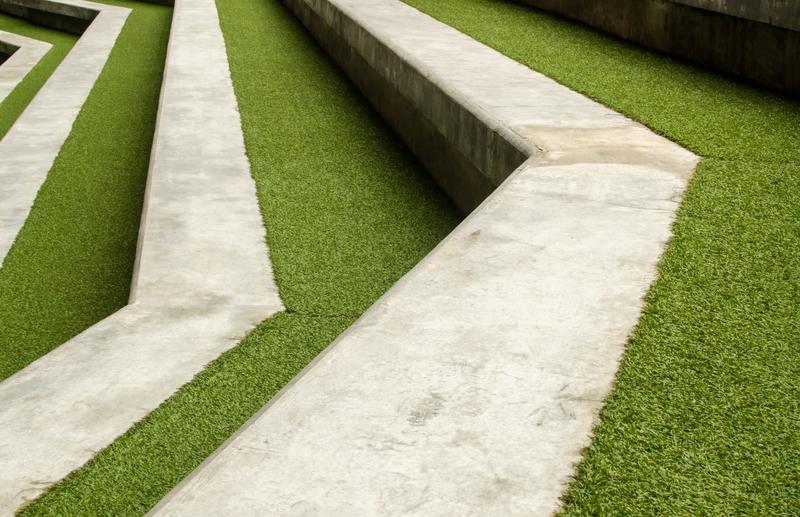 For many, the lawned area of any garden or outside space can be the most difficult to maintain. Traditional lawns require regular cutting, especially in the spring and summer months, not to mention weeding and watering. But these are all time-consuming tasks, which in the present hustle and bustle of modern life, can become tiresome and neglected.
Another important factor is the cleanliness aspect, with mud and fresh cut grass frequently being trailed through your property on the shoes of family and friends, especially during autumn and winter. And these reasons, amongst other, may well explain why so many people have shown an interest in replacing their current organic lawns with the viable alternative of artificial grass.
Synthetic grass has come a long way since its initial inception. In addition to its other properties, it now comes with a realistic look and feel, which gives any lawned area an aesthetic appeal that is difficult to achieve with traditional grass. In addition, there are a variety of other benefits, including the fact that modern artificial grass is constructed with soft polyethylene fibres. This means, unlike older inferior versions, our grasses are not abrasive, so will not scratch or graze.
In terms of maintenance and costs, fake grass is about as good as it gets. It requires no watering, no chemicals (e.g. weed killers) and no mowing. What's more is that free draining holes provide a porous backing, whilst longevity is achieved by the comprehensive UV protection. Add to this the fact that it can be installed easily by anyone with basic DIY skills (see our guide), and it's easy to see why fake grass is such a viable alternative to a traditional lawn that requires hours of toil, for an uncertain end result.
Its popularity is ever-increasing as it provides the ideal area coverage for a multitude of locations and diverse situations, including playgrounds in schools, public recreation areas and business frontages, as well as residential homes. Being as adaptable and easy to install as it is, its potential uses are numerous.
The fact is, artificial grass is the ideal solution to many lawn-related issues, offering unrivalled versatility with the benefit of very little maintenance. In reality the only maintenance required is a once-over with a stiff brush and the removal of leaves and debris every so often, which takes no time at all.