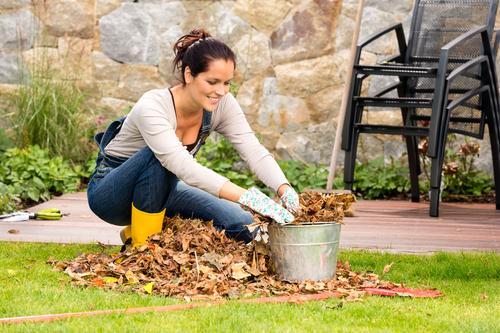 Somewhere in between waving goodbye to summer with one last BBQ and putting on the heating for winter, is a season called autumn. For many, this season is one that often gets forgotten about, lumped in with winter as a season that is cold and dreary and unwanted. But for three months of the year, this is the time when you can wake up with the sun shining, go home in the daylight hours and still find time to enjoy your garden - and that can only be a good thing.
Now is the time for you to prepare your garden for the next year - buying and planting new bulbs and flowers, making use of the compost you've been brewing all year and installing artificial turf so you can finally do away with that lawn mower that never quite made your garden look as pristine as you wanted it to.
By using this otherwise forgotten season to plan and prepare for next spring and summer, you will be able to relax and enjoy your garden, just the way it was intended. Gardens to be desired don't just happen all by themselves, however, so now is the time to act.
Why is autumn the time to get started, we hear you ask? Because you've just spent all summer enjoying your garden and thinking about what could make it better for next year.
Plan for the Future
Where do you start? With the areas of your garden that you aren't happy with. For many people, this means the lacklustre lawn that is bald with yellowing patches from the stray cats that prefer your garden over all others. The lawn is a huge part of many gardens, and it's appearance can make or break your garden experience.
It's easy to revamp your patio with a pressure washer and some potted plants, and your plants and flowers can really bring outdoor space to life, but with a rubbish lawn, your garden will always feel a little under the weather.
So, make a plan for the future and invest in your home by installing artificial turf.
How we can help
Dependent on your location, our installers can get to work transforming your garden for you, but if you wanted to do it yourself, the entire process from start to finish can be started and finished within just a few hours. More information and step by step instructions can be found here.
For more garden inspiration or to see which lawn works best for you, please browse our website or contact our team on 01474 364320.