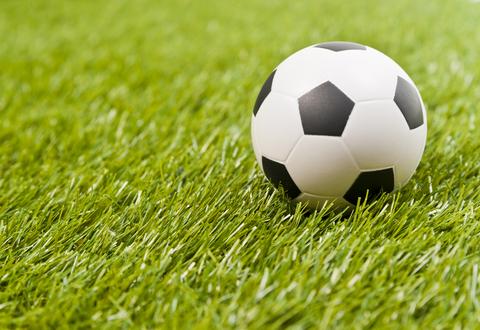 The long, warm days of summer already seem like a faint and distant memory. We have barely packed up our barbecues, and we've already been hit by gale force winds and days of deluges. The jumpers are out, the heating is on and our artificial grass is starting to feel just a tad cold and crisp underfoot.

Now, there is no need to worry about your fake lawn's ability to deal with what winter throws its way. The quality synthetic fibres and clever composition means your lawn won't suffer from frostbite or downpours, nor will it freeze to death and turn patchy. Visit our website for the most durable fake lawns!

An artificial lawn from the Artificial Lawn Company will not be damaged by the usual wintry conditions; unlike real grass, which dies off in extremely cold temperatures, it keeps its bright green hue and does not reveal bald or muddy patches. That said, it does require some TLC when cold snaps hit.

Whilst artificial grass does not die in colder conditions, it does still require a certain level of protection from the elements, so that it stays in good condition ready for when the spring arrives. Caring for an artificial lawn is straightforward all year round, and it is only in extreme weather circumstances that it needs extra attention. The plastic fibres that form the grass "blades" stiffen in the event of frost or ice, which makes them far less pleasant for pets and people to walk on. Similarly, in wet conditions or when ice and snow start to melt, synthetic grass can become slippery.

So let's take a closer look at some of the things to watch out for this winter, and how to protect your artificial lawn from seasonal damage.

Packed Snow And Ice

Watch out for changes in the weather or significant falls in temperature, especially if they result in snow piling up on your lawn. If snow gets trodden into your fake lawn, it will turn to ice and form packed layers which can be dangerous to walk on and damaging to the fibres. Take care to remove such packed snow and ice by hand (so as not to snap frozen fibres).

Powdery Snow

Unlike packed snow and ice, powdery snow can be left to melt naturally. If, however, you do feel the need to use salt, do so infrequently and sparingly because the residue can build up and impede the lawn's drainage capability. Any issues with drainage will prove problematic when snow and ice begins to melt.

Double Check The Drainage

Winter often brings a series of torrential downpours which can cause issues with real lawns, but as long as your artificial lawn is properly installed and draining efficiently, these deluges are not an issue. However, it is wise to keep an eye on your lawn when it is raining, to make sure it does not become waterlogged or damaged. Click here to read about our artificial grass installation process.

The Right Tools

When it snows, your garden can look picture perfect. It doesn't take long though for the snow to become a nuisance or turn to sludge. If you feel the need to remove it manually then ensure you do so with a plastic rather than metal shovel, so as not to damage frozen fibres. Also, when getting rid of packed ice be sure to use softer tools that will not cause damage to the grass or the backing beneath.

Prevention Is Better Than Cure

If you expect to experience a bout of particularly bad weather, you might want to go that bit further to protect your synthetic lawn. To shield your grass from the harsh winter weather, you could consider using a waterproof tarpaulin groundsheet. Of course, tarpaulin is a synthetic material just like that used for artificial lawn, but it adds a whole extra layer of protection – and it is always better to be safe than sorry.

Now, it should be noted that a fake lawn from ALC has more grip and safety than other outdoor surfaces like decking and patios, which become treacherously slippery in wet or icy conditions. That doesn't mean you don't need to take care of it though. The points mentioned above are real tips that can help you keep your fake lawn in top condition this winter, so keep them in mind.