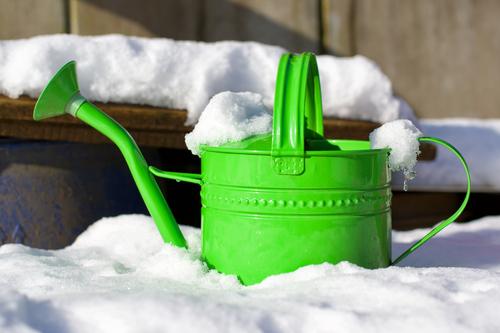 Now that Halloween and Bonfire Night are out of the way, it's only natural for your mind to wander towards Christmas. The Coca-Cola advert is right around the corner and will no doubt be visiting your town very soon, so it's fine to start thinking about how to wow the neighbours with your decorations again.

Artificial Lawn Company propose a Christmas Wonderland in your garden for a stunning scene that children will be delighted with and adults will enjoy, too. If you have fake grass, your decorations will look prim and proper for longer – the low maintenance artificial lawn is perfect for people who love to embellish during the holiday season!

We're not suggesting you go all out and make your own ice rink, although, that would be amazing! But a few simple decorations and touches can really get you into the Christmas spirit.

Santa's Grotto
Transform your lowly shed into Santa's Grotto in a few simple steps. Apply some snow spray to the windows, and maybe adorn with a few paper snowflakes too. Wrap a few empty boxes and leave in a sack that is visible from the window for an extra level of detail.

Grazing Reindeer
If you can find one, a grazing reindeer in the midst of your lawn will look enchanting and magical. You could use fake snow to cover your lawn, being sure to add in reindeer footprints wandering around your shed. Adding snow to your grotto roof would be a nice extra touch.

Nativity
If you have a patio or decking area, this can be made over into the nativity scene. Hang some twinkly lights above your garden for a starry sky, no matter what the weather, and leave a few golden gifts in front of a manger.

As we mentioned before, the best artificial grass you can find is a great base for any decorating you may find yourself doing. With less time spent on muddy wet grass and more on creating the perfect Christmas Wonderland in your garden; your children or grandchildren will remember this festive treat for years to come.

For more information on how you can buy your own fake grass in time for Christmas, contact our team today and we'll soon have your dream garden on the way.