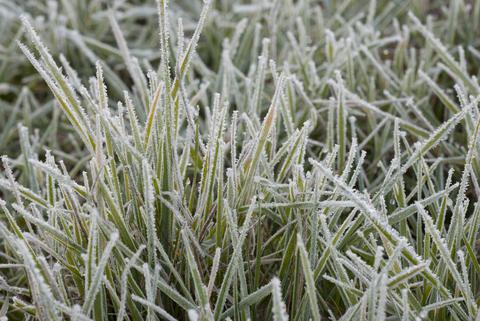 So winter has come around, and while it all looks very picturesque with the frosted leaves and snow covered hills, there is no doubt that it also brings its inconveniences. Everybody at ALC dislikes having to get up on those dark winter mornings knowing the terrors that are waiting outside the front door; the dreaded cold leather car seats, the scraping of the ice off the windscreen and those few icy minutes that you're waiting for the car's heating to kick in.
During these moments, it can be incredibly easy to get very frustrated with the extra work required just to be able to get to work or drive your car. As with many things, preparation is absolutely key and will also allow you to spend those precious few extra minutes in bed.
But what can be done to achieve those gold dust minutes? Read on to see some of our top tips for this winter season and how the use of artificial grass can be a real miracle worker, or click here to learn industry news.
Slips, Trips and Falls
At times, our eyes can deceive us, and during the colder season this becomes even more apparent, with the likes of black ice covering the roads and pavements. While there are remedies such as salt and grit, these can be costly and time consuming. Consider using a cutting of artificial turf to line your garden path or driveway so as to avoid dangerous sheets of ice forming in heavily used areas. Due to the density and material of the artificial turf, it offers a better surface to grip and walk on than a typical concrete or paved footpath.
Windscreen Cover
Many polls have found that one of the most hated parts of the winter season is the scraping of ice from the windscreen - standing there in your dressing gown and slippers while your morning tea is getting cold. However, this is made that little bit more sour when you finally get on your way, only to notice the neighbours have simply pulled something off their windscreen, to reveal a clear view, and no scraping in site! Well, if you have recently had a lawn laid by us or you have any cut offs from your artificial lawn then these are the ideal defender for your windscreen! With the thickness and density, it offers great protection to your windscreen and will help to reduce any time spent with that dreaded scraper.
Doormat
With all those muddy feet, and all the greying sludge that has now taken the place of that majestic white snow, your home is certain to take a battering. You've attempted to get your shoes off coming in the front door, but instead, you've tripped and left footprints all over the place as you stumble in an attempt to regain balance. Well, again, that fake grass comes into play; because of the coarse and easy-to-clean texture, it makes for an excellent welcoming doormat.
Winter doesn't always have to be such a headache; in fact, it gives you the opportunity to make use of something you already have. If you would like any extra information on the uses of our artificial grass then don't hesitate to get in touch through our webiste.