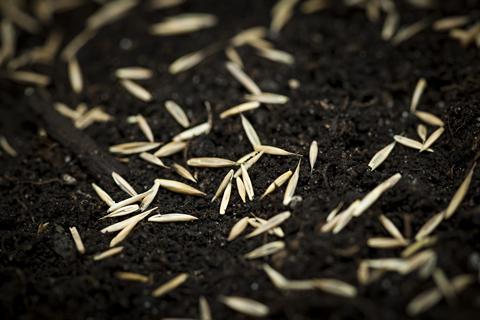 The title of the post might be a bit misleading but ironically it's not far from the truth as far as artificial grass is concerned, also known as fake grass. The fact is that the artificial grass market is growing by 10-15% in the US alone. It is an undeniable statistic; that homeowners and even companies are paying attention to. The number one benefit of fake grass is that it provides the same lush green landscape look and feel all year long, even in extreme weather conditions be it a summer heat wave or a freezing cold front. However, there are other benefits to this approach as well which directly impact homeowners as well as businesses in a positive way.
If you are unsure of whether to go down the natural route or opt for artificial grass as your first choice for landscaping, then take a gander at our helpful pointers below; which should help you make up your mind. These are the secondary benefits of using artificial grass.
Lower Water Bills Especially During the Summer
In areas where water is a precious commodity, saving it for household purposes is not only advised, it is enforced. A water sprinkler on the front lawn or in the backyard is an unnecessary expense according to some countries and even regarded as a wastage of precious resources. They charge heavily for water usage. As a result water bills for natural grass owners can be sky high.
Artificial grass keeps things in perspective. Not only is a good for the environment, it keep the water bills a lot lower, particularly during the summer time as an artificial lawn doesn't require it.
Severely Reduced Maintenance and Upkeep Costs
Let's face it. Fertilizers cost money. In fact they are getting more expensive with each passing year. Soil costs money. Seeds cost money. Water usage already adds to the overall utility bills. And then there is the constant demand to water them and maintain them on a daily and weekly basis. Most people simply don't have that much time to devote to their lawns. The best they can do is weekends but even then it's a 6 to 7 day gap between lawn maintenance and for most landscapes that might not be enough. Factor that in with the constant rise in costs and you soon realise that natural grass is an expensive venture indeed.
Promoting a Healthy Green Environment
Artificial grass is composed of synthetic materials that are 100% safe for human use as well as for pets. Since there are no natural products, no soil and no pesticides and fertilizers, the carbon footprint is severely reduced contributing to a healthy green environment. Takin an eco-stance such as this speaks volumes about the homeowner; portraying them as a person who cares about the environment.
With so many positives, it's hard to debate not using fake grass. Remember to reap the most benefits of a lush green lawn, the best way to make it, is to fake it.
Content Source: