Here at the Artificial Lawn Company, we have spent the last 15 years pioneering synthetic turf, creating the highest quality and most realistic artificial grass on the market. But how much does an artificial lawn cost, counting installation, labour and other expenses? We intend to answer that question in this guide but first, let's start by recapping the benefits of an artificial lawn.
Why Install an Artificial Lawn?
With the introduction of high-quality, realistic artificial grass, combined with our busy and hectic lives, artificial grass installations have grown in popularity because of the various advantages that a synthetic lawn offers.
Low Maintenance
One of the major reasons to invest in an artificial lawn is because of how little maintenance is required to keep it in top shape. With artificial grass, there's no need for watering or mowing - the occasional brush with a stiff broom and removal of any sticks or leaf litter is enough to keep your lawn looking its best all year round.
Durability
Each and every one of our artificial grass solutions come with an eight-year guarantee because we know that they are made to last. In fact, our premium grasses are expected to last significantly longer than the eight-year guarantee due to the high-quality plastics used in our manufacturing procedures.
Artificial lawns are extremely hardy and can resist all sorts of weather conditions, from snow and ice to strong winds (as long as they have been installed correctly). If you're seeking a long-lasting solution to your lawn, synthetic turf is a very viable option.
Pet and Child-Friendly
Prior to modern advancements, artificial grass was rough, coarse and unrealistic in feel or appearance. However, with the development of more impressive artificial grass products, the texture and traits of synthetic turf have seen a drastic improvement. The artificial grass of today is realistic and soft to the touch, featuring a blend of shades, emulating a more natural appearance.
These changes have made artificial grass significantly more appealing for parents and pet owners, as young children and animals can enjoy their artificial lawn just as much as they would enjoy natural grass. You can find more uses for artificial grass by clicking here.
Economical
Artificial grass installation costs are actually much cheaper than you might expect, and the lack of watering needed for a synthetic lawn means that you will be saving on water bills too, which is always a bonus!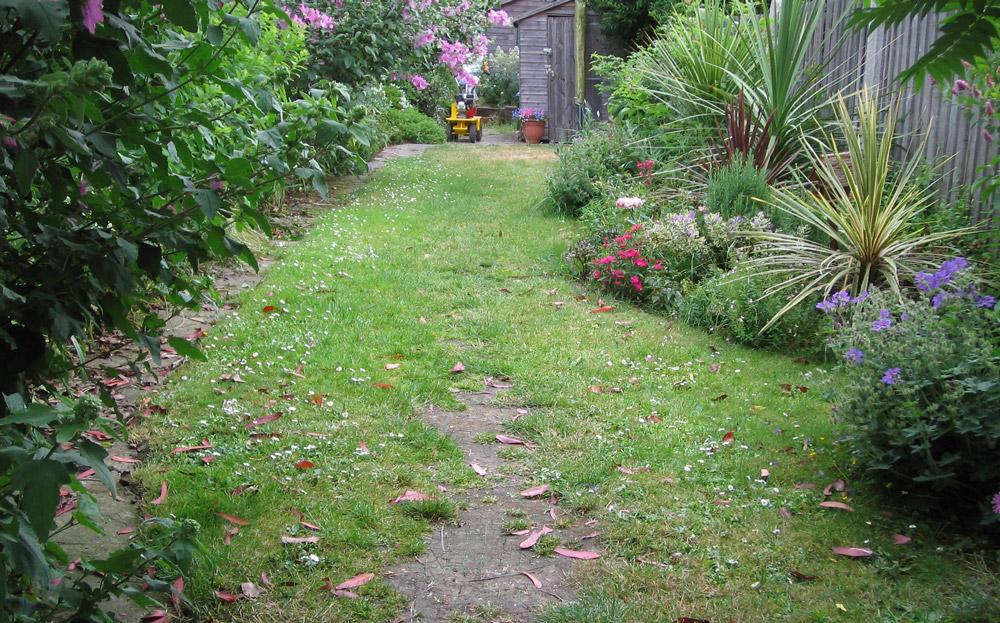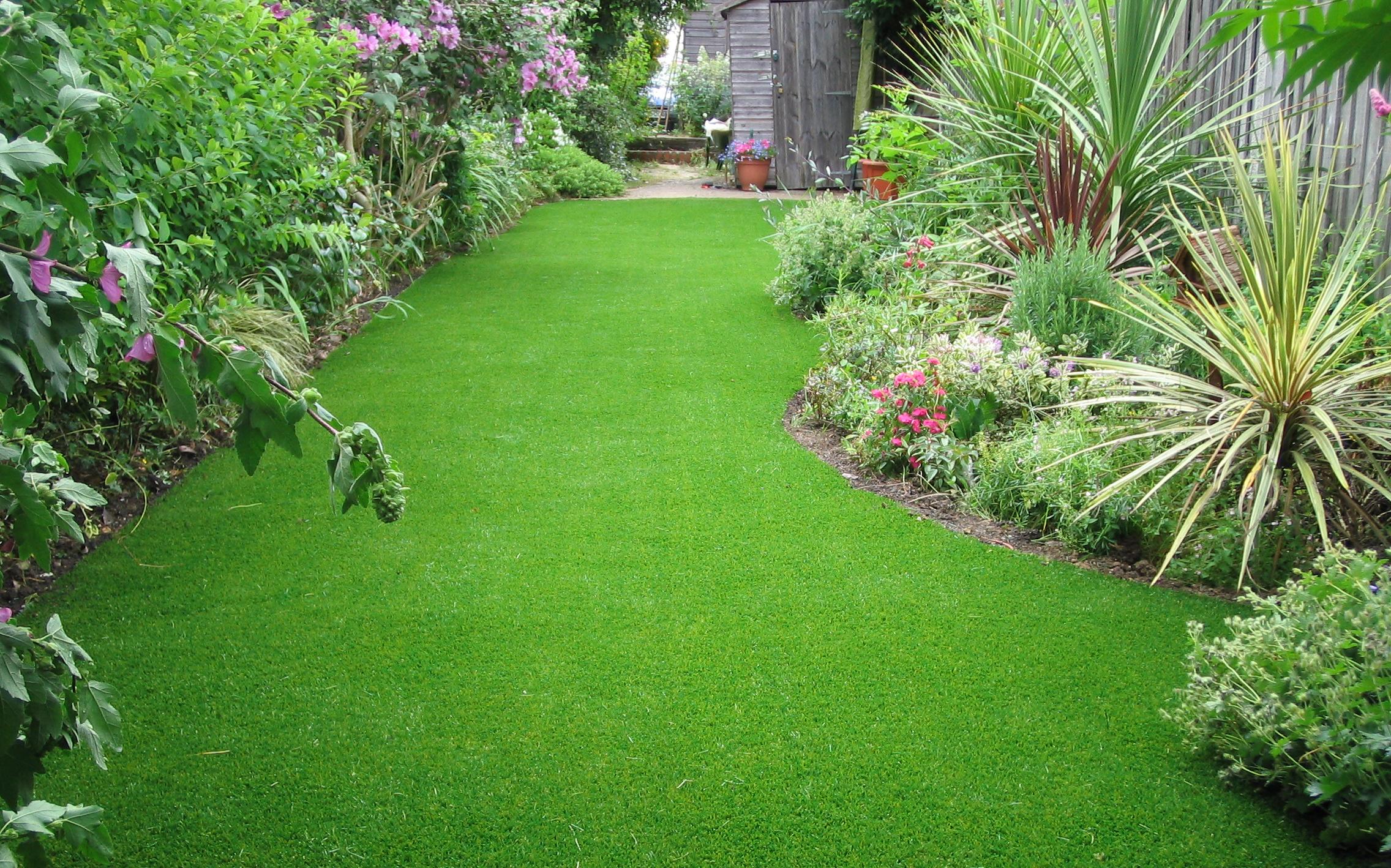 Types and Prices of Artificial Grass
There are many different styles and types of artificial grass, each varying in price and specification. To help calculate the final artificial grass installation cost, we will work through common variations in artificial grass, what they offer and how they differ in price.
Just like any product, artificial grass can vary in quality and price. Budget artificial grass can come in at a price of under £10 per/m2, though the chances are that you won't receive the best product. The cheapest grass on the market is more likely to be rough and unrealistic in appearance, as well as having a shorter lifespan than most.
For mid-range artificial grass, you should be expecting a price of £15-20 per/m2 and a more seamless, natural appearance. If you're working on a budget, we advise sticking to this price range and avoiding going any lower, otherwise, you risk receiving a product you're not happy with. We maintain our cheapest lawn option at a price of £15.95 because we are committed to offering the best quality products for our customers.
For the best quality grass on the market, you should expect to pay £25-40 per/m2 and enjoy a beautiful blend of colours combined with a thick, realistic appearance. Many premium grasses may seem expensive, but the rewards will be clear to see. If you're ever unsure about which artificial grass is best for you, remember that you can always request a sample.
Artificial Grass Installation Process
Now that we have addressed the types of grass and their prices, we can move onto the installation process itself. This brief explanation should help you gain an idea of the separate costs involved with installing an artificial lawn, after which we will use some sample data to do a full pricing estimation.
Selecting and Purchasing the Artificial Grass
We've already covered the various types of synthetic grass. Use our brief guide and your own personal budget as a guide for selecting the best grass for you. We have a range of artificial grass suitable for all budgets and scenarios but if you're still unsure, please don't hesitate to get in touch and we'll gladly answer any questions you might have.
Admire and Enjoy
That's all there is to it! Now you can sit back and enjoy your lovely new lawn. As mentioned before, we always advise that you let a professional such as Artificial Lawn Company handle the installation for you to ensure a long-lasting and beautiful lawn.
Laying Weed Resistant Fabric
After you have laid and levelled your layer of sand, we advise placing Geotextile fabric on top, as a weed prevention guard and drainage system. Whilst weed resistant fabric isn't expensive, it remains an essential aspect of the installation process as your artificial lawn will be at risk of water and weed damage without it.
Lawn Preparation
Preparing your lawn for artificial grass involves digging out and removing any existing turf, then covering what's left with sand to create a level surface.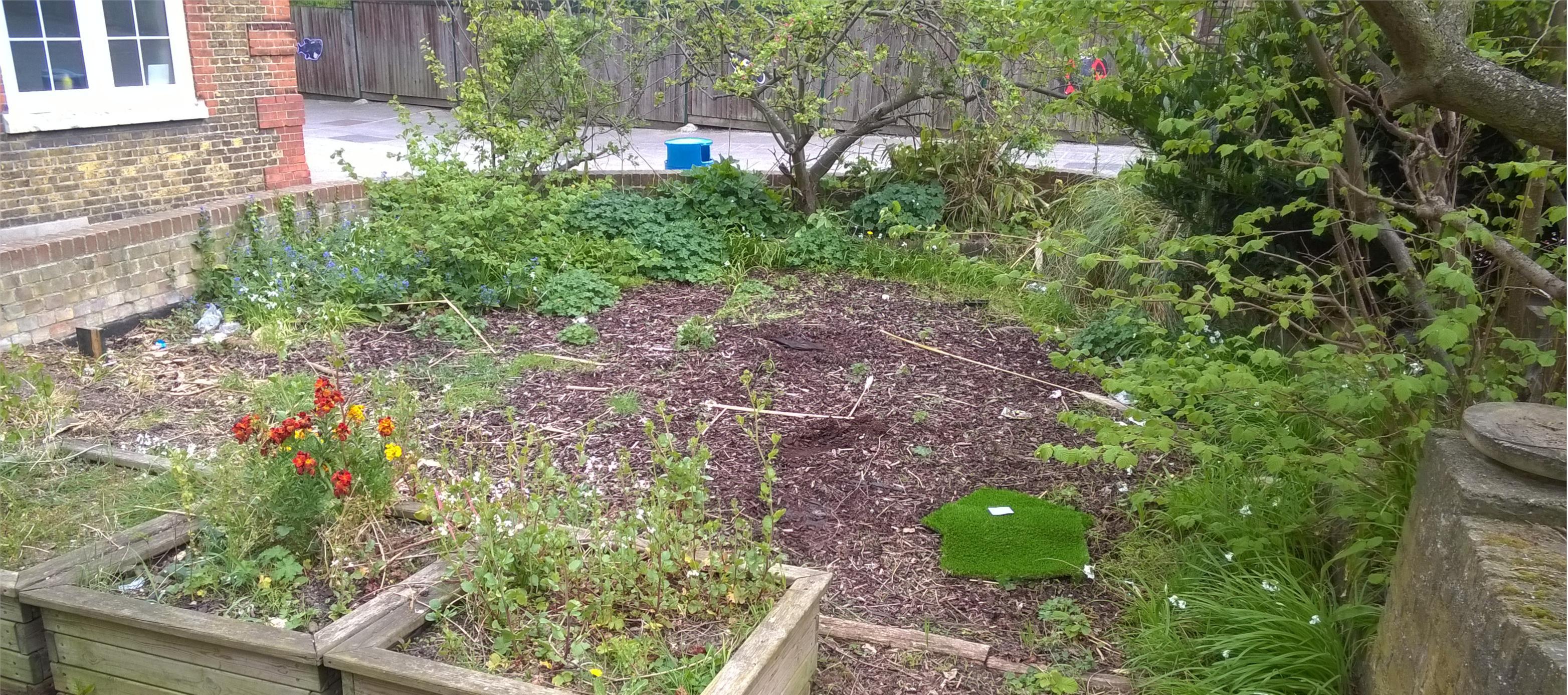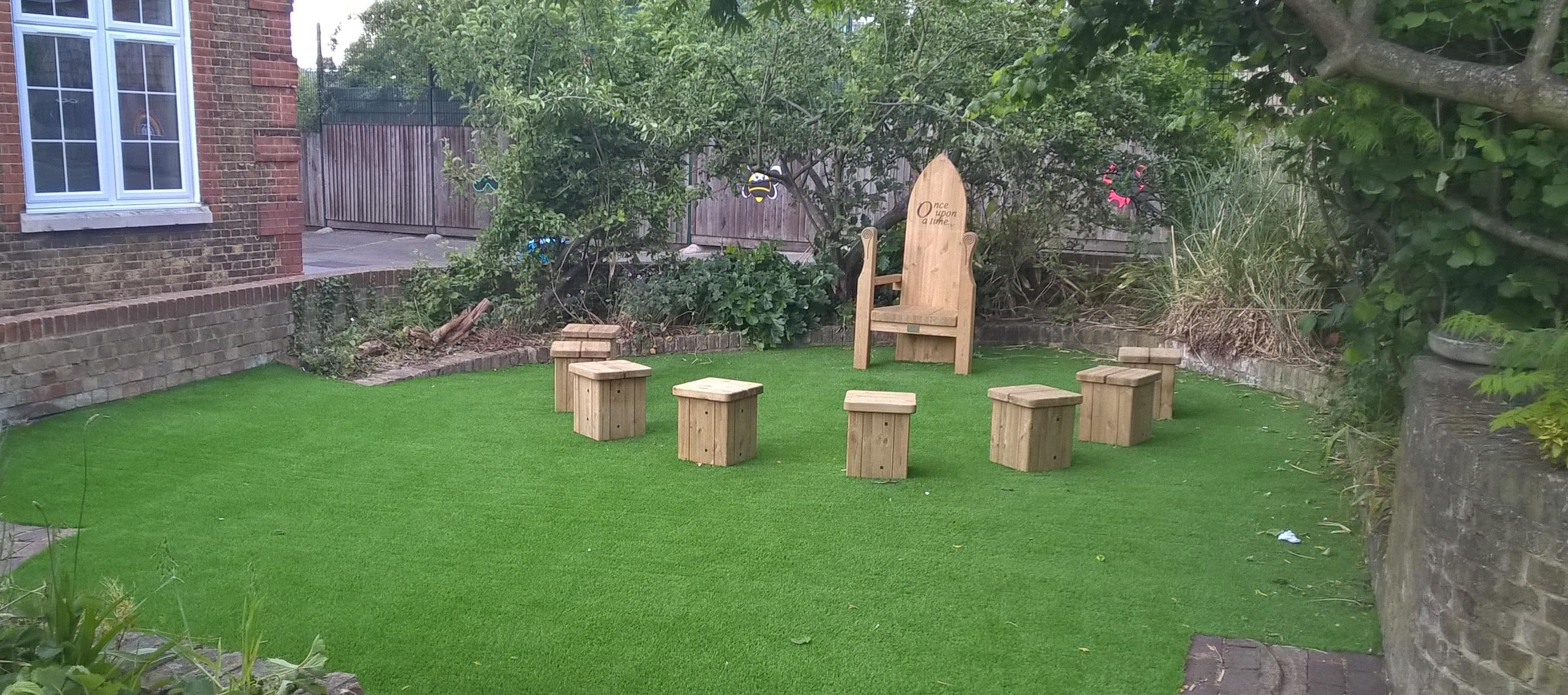 Turf Rolling
The final stage is the rolling of the turf. Be sure to plan this stage out as much as possible because you will only get one chance to do it. Sketch out your garden and calculate exactly when you will need to cut the grass down to size, with a focus on cutting as few sections as possible. When cutting the artificial grass, use a sharp Stanley knife or scissors and ensure that you take your time. You want your lines to be as straight as possible.
In order to join the sections of grass together you will need joining glue and joining tape but before glueing together, check that the pile (the direction of the plastic grass) of the turf is in the same direction, otherwise it will be obvious where the joints are.
To conclude, scatter a layer of kiln dried sand over the joints and edges, making sure to brush in the direction of the pile. Do this directly after laying the grass and only during dry weather, as it's essential to ensure that your lawn remains at its best.
Artificial Grass Installation Cost
Having covered exactly what is involved in the installation process, we can now look at how much it actually costs to get artificial grass installed. As well as the cost of the installation and the artificial grass itself, you will also need to factor in additional extras like sand and jointing tape, as well as labour and skip hire.
To get an accurate estimation of price, investigate service costs in your area or request a quote for a complete installation.
When to Have Your Artificial Grass Installed
Though you can install artificial grass at any time of year, synthetic turf installations see a peak during the summer months. With this in mind, it's always advisable to start thinking and enquiring about your artificial lawn during winter, then engaging in the actual installation during the spring months at the latest. This will help you avoid the summer rush, with the bonus of having your new lawn ready for the summer months!
Hopefully, this guide has highlighted some of the costs involved in artificial grass installation. Now you can start your venture into the world of synthetic lawns with confidence. If you have any further questions, feel free to get in touch, or for more focused and detailed information based on your specific needs, request a quote below.
Request Installation Quote