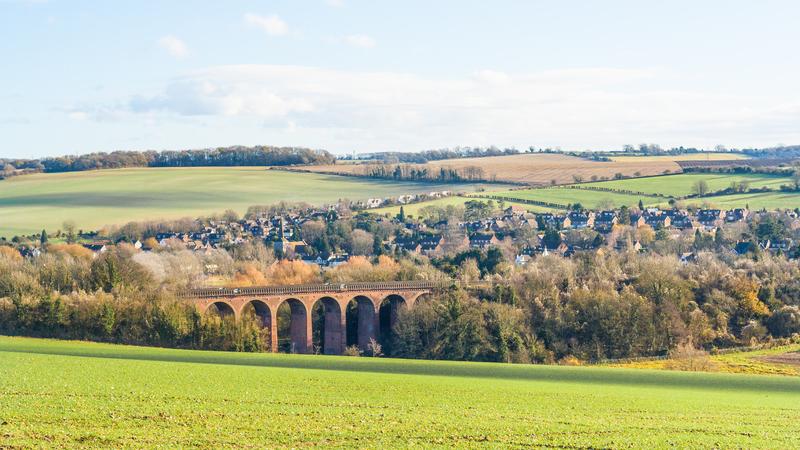 If you live in Kent you will no doubt take great pride in knowing that your home county is referred to as the Garden of England.
A title like this, of course, is not one to take lightly. It conjures images of stunning rural views with lush green landscapes. Towns and villages across the county are dotted with well-kept parks and perfectly manicured gardens, as both residential and commercial premises work hard to keep their trees trimmed and their lawns pristine.
But what does artificial grass have to do with Kent and its tidy gardens?
Well, high maintenance gardens and landscaping can quickly become an expensive and time-consuming chore, particularly for those who take pride in their surroundings but struggle to balance a busy life with tedious tasks like tending to the lawn.
Natural turf requires regular and often labour-intensive work like mowing, weeding and watering. In addition to this weekly list of chores, you need to consider bigger maintenance jobs too, such as replacing dead turf and nurturing the regrowth of worn out patches.
So, how do you avoid all this hassle and expense, while ensuring you can still enjoy a neat and tidy garden all year round, with little to no maintenance? You install artificial grass – or better yet, you pick your perfect match, and our expert team can install it for you!
Artificial grass is an increasingly popular alternative to natural lawns. While it is most often used to enhance homes and businesses, its versatility allows for more flexible uses too, including public spaces and even sports. There is an artificial lawn for every occasion – from putting greens to courtyard gardens.
One of the most obvious benefits of an artificial lawn is its aesthetic appeal. Not only does it look realistic; it also has a few special properties that make it a practical, long-term substitute for tired natural turf.
Durability is another reason to invest in artificial grass. Unlike real grass, it is not at the mercy of the weather and can withstand prolonged heavy-duty use, making it an ideal solution for busy family gardens and public spaces that experience a high volume of foot traffic.
Another advantage of installing artificial lawn is, of course, its little to no maintenance promise. There is no need to mow or water the lawn, and whatever the weather, your garden will look as good as new. Come snow or shine, with some minimal basic upkeep your lawn will stay spring, green and free of bald patches.
So, if you are looking for a low maintenance, high quality and attractive alternative to natural grass, please get in touch with the team here at Artificial Lawn Company. Our range of grasses is designed and constructed using the latest technology, and our experienced team of fitters can provide quality installation services to Kent and the surrounding areas – helping you make the most out of your new lawn.
We can even offer additional services for commercial projects like sports fields, schools and playground surfaces.
Find out more by contacting our team of specialists who are on hand to offer advice, provide a quote or discuss your project needs in more detail.