Cities are a popular place to live and work because of their convenience and constant activity. However, whilst they offer a lot in the way of commuting and a consistently flowing lifestyle, they are not the ideal location if you're looking for a spot of greenery.
It may seem that a private outdoor oasis is reserved for those with plenty of room and time to keep it looking fresh. However, you'd be wrong to assume there isn't a solution.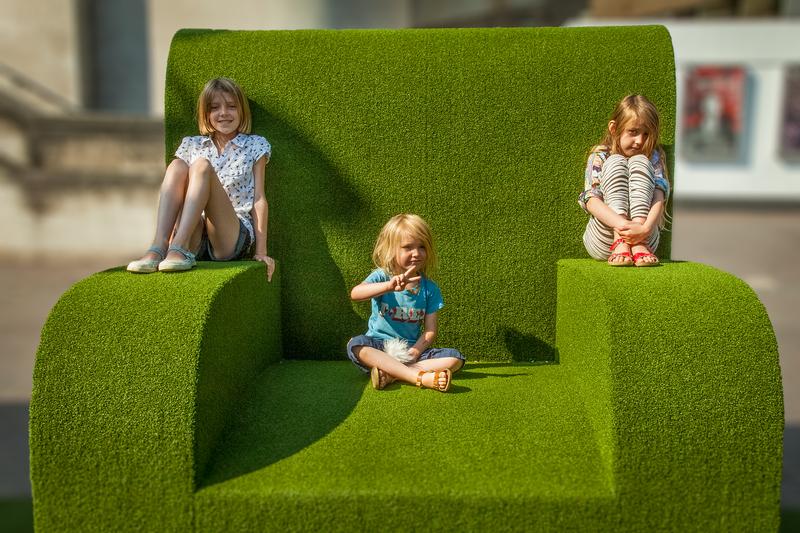 You can now receive the best of both worlds with artificial grass. Even if you are on or near the top floor with the smallest roof terrace, you can transform it into a low maintenance, high quality and realistic-looking garden with one of our fake grasses. Our range of artificial grass does not require soil, meaning that this handy alternative can be installed just about anywhere. Also, once it is fitted, you needn't worry about mowing, watering or even weeding. This will free up more time for you to enjoy your artificial grass in London.
Our artificial grass does more than just look good though; they are also durable, meaning they can withstand heavy pedestrian traffic in public areas. In addition, they are perfect for all of the parties you'll want to throw on your brand new rooftop garden. On top of all this, our lawns are childproof and pet-friendly, allowing you to transform a city centre residence, into a fun family home, complete with a pristine outdoor space.
So, if you are looking for a durable, flexible and attractive alternative to real grass to brighten up your patch of urban jungle, choose artificial grass. Browse our website to see our brilliant range of products, not to forget our accurate installation services. Whether you need advice or guidance on which grass type is right for you, or you have already decided and need to finalise the details, we are always happy to help!