Cities are a popular place to live and work because they afford plenty in the way of convenience, culture and a constant buzz. As one of the world's most iconic cityscapes, London is no exception.
But while it offers a lot for commuters and those enjoying a cosmopolitan lifestyle, it is not the ideal place if you are looking for a spot of greenery that extends past a few potted plants. That's where artificial grass can help!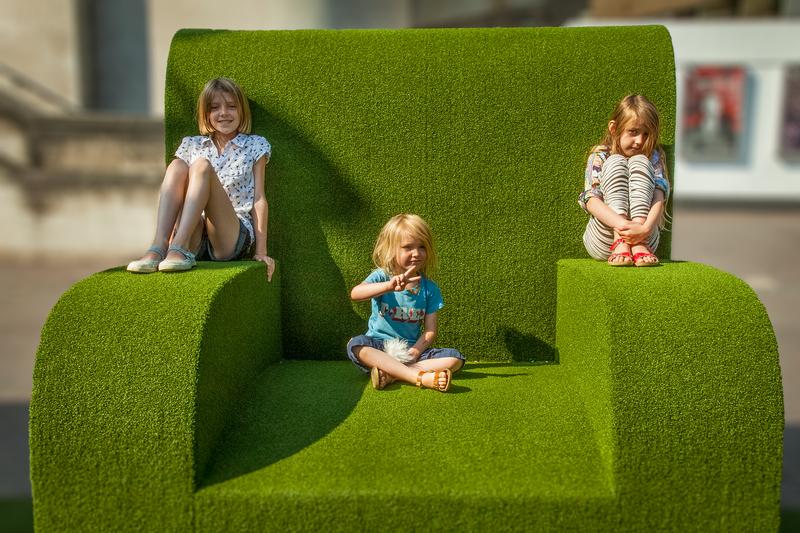 If you are hoping to turn your corner of London into your own private oasis, artificial grass can help to create the illusion of a perfectly manicured and regularly tended garden – without taking time out of your busy schedule. Even the smallest roof terrace can be transformed into a low maintenance, attractive outside space with our great range of artificial grasses, designed and crafted with quality and a realistic appearance in mind.
Offering the best of both worlds, our artificial lawns are exceptionally versatile and because they do not need soil, sunlight and the conditions required for traditional lawns, they can be installed virtually anywhere. An added bonus is that once your new lawn is fitted, you need not worry about endless chores like mowing, watering and weeding, meaning you will have more free time to enjoy all that your artificial grass - and London - can offer.
If you live in a more suburban pocket of London, you too will benefit from one of our quality artificial lawns, which do far more than just look good. Providing outstanding durability, our grasses can withstand heavy pedestrian traffic as well as the wear and tear you would expect from busy family life, pets and children. This means that you can transform your city residence into a fun family home, complete with a pristine lawn that stays perfect all year round, whatever the weather. Better yet, you can enjoy the manicured effect with minimal effort.
So, if you are looking for a durable, flexible and attractive alternative to real grass for your patch of the urban jungle, choose artificial grass. You can browse our website for more information or get in touch with our team for specialist advice and guidance. Alternatively, if you have already made your decision and just need to finalise the details, we're always happy to help. To make the most of your quality lawn, be sure to ask us about our installation services in London and the surrounding area.